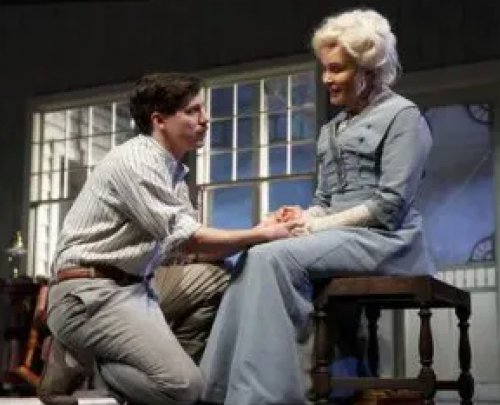 By: Darryl Reilly
Jessica Lange and Gabriel Byrne joyously enter through a porch door after the sounds of the ocean have been heard. Their love and attraction for each other is palpable. Mr. Byrne embraces her and with his Irish accent says, "You're a fine armful now, Mary, with those twenty pounds you've gained." It is instantly clear that this revival of Long Day's Journey into Night is going to be beautiful.

That's reconfirmed after the nearly four hours that fly by when in darkness with a spotlight illuminating her, Ms. Lange achingly utters the play's wistful final lines, "Then in the spring something happened to me. Yes, I remember. I fell in love with James Tyrone and was so happy for a time."
Michael Shannon and John Gallagher, Jr. brilliantly add to this superb production with their fierce and poignant portrayals of their troubled sons. This starry quartet truly performs as an ensemble with equal focus and intensity.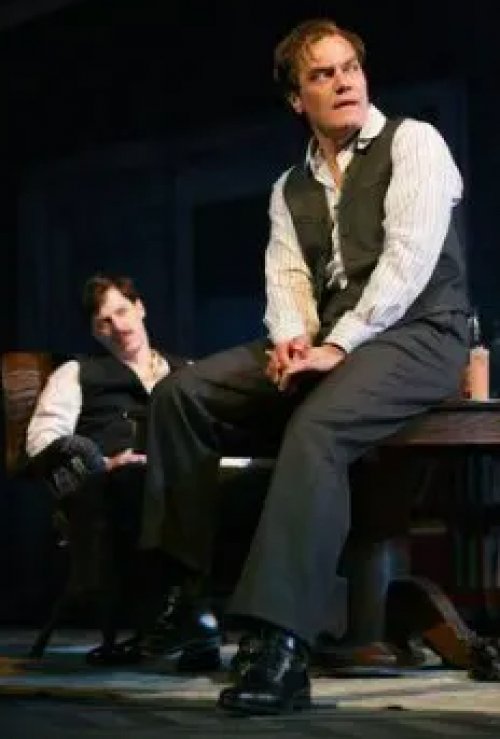 The action takes place on one day in August 1912, at the shabby seaside Connecticut house where the Tyrone family takes up their annual summer residence. The penurious Irish born father James is a 65-year old stage star who became wealthy performing for decades in a swashbuckling popular hit play. Mary, his 54-old upper middle class wife of 36 years, has struggled with morphine addiction since the complicated birth of their son Edmund. He is now a 23-year-old idealistic intellectual and recently diagnosed with tuberculosis. His brother Jamie is a 33-year old cynical loafer preoccupied with alcohol and prostitutes.
Following it's Broadway premiere in 1956, the play's author Eugene O'Neill (1888-1953) posthumously won his fourth Pulitzer Prize for Drama for this heavily autobiographical work. Completed in 1942, O'Neill left instructions that it not be performed until 25 years after his death due to his concerns about his relatives' reactions. His widow disregarded those wishes and it was first staged only three years after his death, in Sweden.
Its been revived numerous times in New York City on and off Broadway and around the world. A roster of eminent actors has been acclaimed for their performances in it. It's one of those landmark plays that often bring out the best in those who appear in it and this revival proves that once again.
In dowdy dresses and a swirling white wig, her voice and demeanor veering from girlishness to premature old age, Ms. Lange is awesome as Mary. She plays up the character's drug addiction with ever-present physical and mental precision and the results are vividly heartbreaking.
It is debatable if there has ever been a more handsome James Tyrone then Mr. Byrne. As he is is supposed to be a matinee idol Byrne's appearance is relevant and his unquestionably conveys that reality. For many of those who have seen the play before and those who haven't, Byrne's performance may perhaps seem definitive. His Irish accent so richly fits the character adding a layer of impeccable authenticity to his colossal performance. His remincisences recalling childhood poverty and his lost chance for greatness as an actor are shattering. He also mines every bit of humor from this sad figure.
With his idiosyncratic delivery and towering sleek presence, Mr. Shannon is a relatively laidback Jamie until he strategically springs forward like a snake baring his fangs. Mr. Shannon offers a tremendous portrait of dissolution and self-aware self-loathing with biting despair and expert comic timing.
Having appeared in the Broadway musicals Spring Awakening and American Idiot as well as other notable stage and screen and television appearances, Mr. Gallagher uses his vocal talents to great effect as Edmund. Scratchy, periodically coughing and at times melodiously whiny Mr. Gallagher combines these qualities with suggestive physical frailty. His mustache and styled hair give him a striking resemblance to the young Eugene O'Neill on whom the character is based. It's a full-fledged characterization winningly combining sorrow and hope.
In the supporting role of the young Irish maid Cathleen, the confidant of Mary who appears fleetingly, the lovely Colby Minifie is charmingly feisty.
Not only has British director Jonathan Kent assembled such a dynamic cast and achieved titanic performances from them he has staged everything with geometric preciseness. The placement of the actors often yields a numerous gorgeous tableaus. Scene transitions occur with the rapid closing and opening of a small curtain followed by darkness. For a play of such length the pace is as swift as possible utilizing overlapping dialogue and overall seamlessness.
Sparely furnished with wooden and threadbare pieces, gray walls and an angular white separated hanging ceiling are among the evocative features of Tom Pye's compelling set design of the Tyrone's chintzy living room. Vivid touches include a small bookcase crammed with lavish tomes with a small bust of William Shakespeare on top.
Natasha Katz's virtuosic lighting design continuously heightens the events most particularly when the stingy James Tyrone commands that only one bulb be lit. Everything then takes place in mesmerizing dimness.
The recurring crashing coastal sounds and jarring foghorns are characteristic of Clive Goodwin's atmospheric sound design.
Mary Tyrone's simple drab dresses, James Tyrone's dandyish dressing gown and the authentic looking period ensembles of the men are the finely expressive work of legendary costume designer Jane Greenwood.
"All happy families are alike; each unhappy family is unhappy in its own way," famously wrote Leo Tolstoy in Anna Karenina. In Long Day's Journey into Night, Eugene O'Neill amply dramatized that belief. The Tyrones' unhappiness is specific yet timelessly universal. That's why the play enduringly resonates and this revival magnificently affirms that.
Long Day's Journey into Night (through June 26, 2016)
Roundabout Theatre Company
The American Airlines Theatre, 227 West 42nd Street, in Manhattan
For tickets, call 800-901-4092 or visit http://www.roundabouttheatre.org
Running time: three hours and fifty minutes with one intermission