It is not widely known that among Frank Langella's many accolades, including four Tony Awards, there was also a hat named after him.
In the winter of 2003, after Sunday brunch in the West Village, I was on Christopher Street near Bleecker. Up ahead was the 6′ 4″, Frank Langella with some people. They went into a men's clothing store. I followed them in soon after.
There was no Lucy Ricardo-style encounter. I was too awestruck to approach him and just nonchalantly browsed around and observed them as they walked and talked, and eventually left. In the interim, I saw a cool, black hat. The texture and sheen of the wool resembled Persian Lamb, it had a striking, rounded shape and folded up with without wrinkling so it could be put into a pocket. I bought it and over the years before it got lost, it got many compliments. "Thanks! It's my Frank Langella hat."
On January 1, 2018, he will be 80 years old. As a long-time admirer, this milestone inspires me to reflect that he has been part of my consciousness for decades.
Recently while watching a Mannix rerun on Antenna TV, I was surprised to see him in it. Episodic television was a facet of his career I was unaware of and I did research. Earlier that year, he had been on an episode of Marcus Welby, M.D.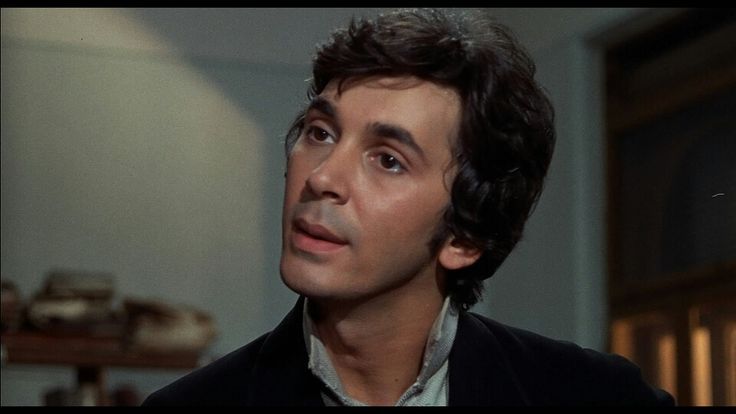 In "Silent Target" which aired on October 28, 1973, he played a ruthless, mob assassin who clashes with Mannix whose car has broken down while on the way to a fishing trip. Langella was in his sultry, physical prime and at one point delivers a trite monologue while smoking a cigarette and looking at a wall mirror.
One couldn't predict from viewing this footage, that this twitchy, young man would win his first Tony Award two years later for playing a lizard in Edward Albee's short-running Seascape. There was certainly no indication that in 2013, at the age of 75, he would audaciously and superbly play King Lear at England's Chichester Festival Theatre.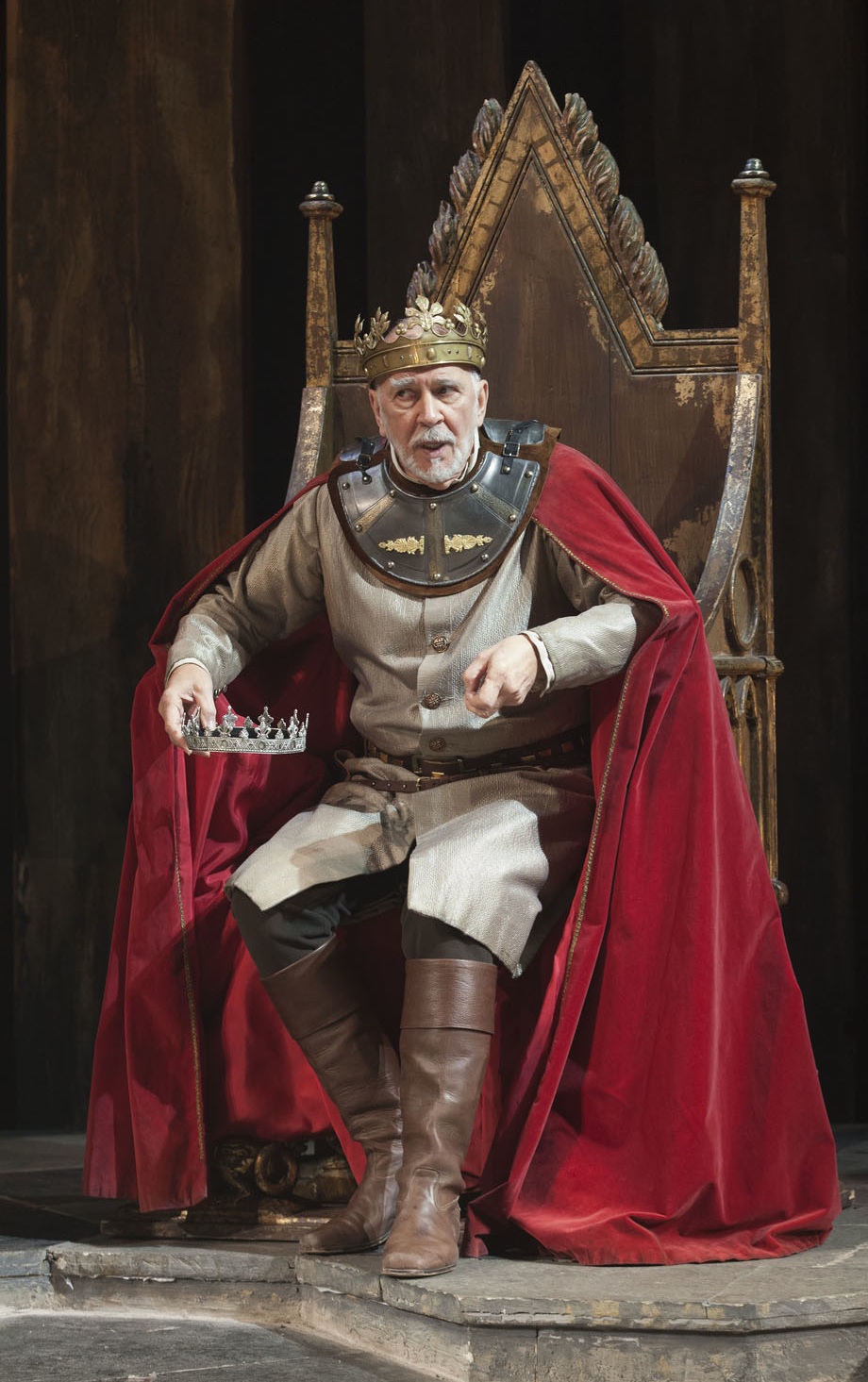 Photo: Frank Langella as KING LEAR By William Shakespeare
Chichester Festival Theatre
Directed by Angus Jackson;
Part of 2014 Winter/Spring Season; Dress rehearsal; Tuesday, January 7, 2014; 1:30 PM at the BAM Harvey Theater; Brooklyn Academy of Music, NYC;
Photograph: © 2014 Richard Termine
PHOTO CREDIT – Richard Termine
I saw the transfer of it at the Brooklyn Academy of Music. He was the best stage Lear I have seen and Angus Jackson's direction was the clearest and most engaging realization of this cumbersome play. With his towering height, Langella was visually striking and his rich voice had a slight nod to regality without employing an actual accent. His weathered, American presence contrasting with the company of much younger, relatively unknown British actors added even more dimension.
Born in Bayonne, he shed his New Jersey accent by listening to and emulating recordings of John Gielgud performing Shakespeare and Rex Harrison on My Fair Lady's original cast album. At 18, he was appearing in summer stock with the likes of Billie Burke. He went on to Syracuse University, and then forged a career Off-Broadway and at regional theaters. Not being able to abide Lee Strasberg's grandiosity, he scorned The Actor's Studio or any such fashionable institutions and learned by performing professionally.
He instinctively took the grandeur of the British and combined it with the earthy realism of American acting. This trait enabled him to tackle monumental stage roles such as the young William Shakespeare, Cyrano, Sir Thomas More, Garry Essendine, Salieri, Sherlock Holmes, Henry Higgins, Ebenezer Scrooge and Richard Nixon.
How did he reinvent himself from a journeyman actor to being one of the most distinguished titans of the theater? Like Laurence Olivier this happened because he wanted it and through force of will accomplished this. In middle age with his youthful, good looks having faded, he abandoned the pursuit of commonplace stardom. He transformed himself into an actor of increasing stature by only taking on challenging parts of quality, regardless of career ramifications.
Seeing his legendary and sensual performance as the title role in the celebrated 1977 revival of Dracula, made me a life-long fan. His subsequent appearances in plays made them must-sees, and I saw many.
A very electric moment was because of a gaffe of his. 2004's Match was an unremarkable flop that ran for 53 performances at The Plymouth Theatre (now the Gerald Schoenfeld). Langella played a famous, old, bisexual choreographer being pestered by Ray Liotta, who might be his son.
My TKTS half-price ticket was way to the side but in the third row. The flaws of the play were compensated by being so close to the actors. At one point he was sitting on a couch conversing with Jane Adams, who played Liotta's girlfriend. They were rolling along until Langella said a word that sounded like the correct one but wasn't. There was a pause as he and Adams stared at each other as something was obviously off. Then she coolly improvised a line with the correct word in it and they went on. This was a grand demonstration of stage acting. That mistakes are made even by the greats, and the show goes forward.
The Off-Broadway revival of After the Fall with Dianne Wiest, when he replaced William Hurt in Hurlyburly, Present Laughter, Fortune's Fool, Frost/Nixon, A Man for All Seasons, Man and Boy and The Father are his other stage appearances that I joyously experienced.
"I want my Mommy," is The Father's last line that Langella unforgettably uttered. He played a haughty elderly man who has descended into dementia. He is now wearing a hospital gown and speaking to a nurse in the institution that his daughter has placed him in. For this possibly last hurrah he was awarded the 2016 Tony for Best Actor, and his eloquent acceptance speech centered on the shootings in Orlando, Florida that had taken that place morning.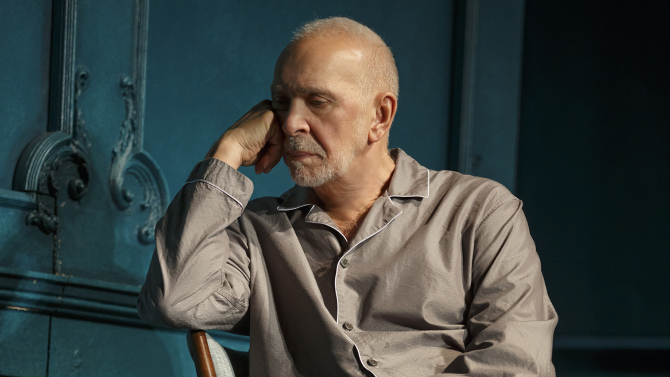 In "The Father." Photo credit: Joan Marcus
Starting Out in the Evening is his crowning screen achievement. As Leonard Schiller, a minor novelist and retired college professor in his 70's, Langella is majestic in this leading role. This hastily shot and low budget 2007 film vividly captures the New York City literary milieu. He literally bares his body and soul. After having soiled himself, his daughter's boyfriend takes him home and bathes him. He is nude with his aged body on display. He was awarded several film critics prizes and was nominated for The Independent Spirit award for this performance. Frost/Nixon the following year brought him his first Academy Award nomination, as Best Actor for recreating his Tony Award-winning role of Richard Nixon.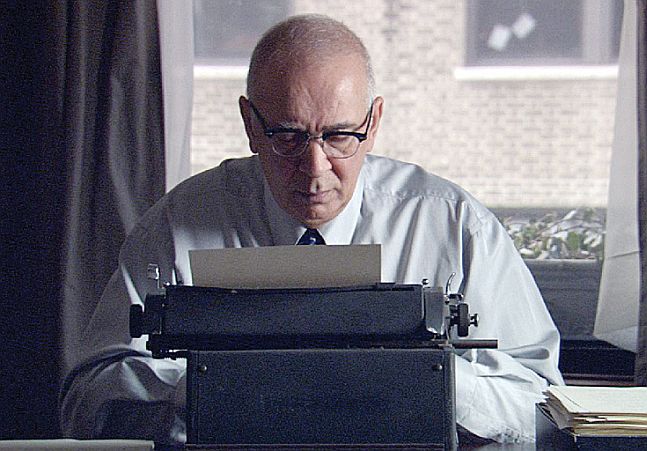 In "Starting Out in the Evening."
Having made a splash in 1970's Diary of a Mad Housewife as a randy novelist, his film career afterward was spotty. He repeated his stage success as Dracula in the uneasy 1979 screen adaptation. Playing a domineering presidential chief-of-staff in 1993's Daveestablished him as a stellar character actor and that was solidified by his portrayal of the wily William Paley in 2005's Good Night, and Good Luck.
"I've always wanted to play a woman," was his response when asked during the run of The Father about what was next for him. He planned to play the outrageous Madame Rosepettle in a revival of Arthur Kopit's black comedy Oh Dad, Poor Dad, Mamma's Hung You in the Closet and I'm Feelin' So Sad, with Michael Urie as his son. Lamentably, this has not come to pass.
In November 2016, Frank Langella delivered an address at the Episcopal Actors' Guild's annual Memorial Service for deceased show business figures which I attended. Without revealing specific details he disclosed that he had been taken seriously ill that past June, and was rendered unable to appear in the last performance of The Father.
The following is from the afterward of his wonderful 2012 memoir Dropped Names, where autobiographical details are woven into his incisive portraits of deceased, show business figures that he encountered:
If fame is indeed fleeting, then so are titles, awards, wealth, position, youth, beauty, and sexual pleasure. So are contentment and happiness. So are pain and suffering. The finish line, after all, is inevitable.
May his finish line extend many more and eventful miles.
Link to coverage of the 2016 Episcopal Actors' Guild's annual Memorial Service for the deceased:
http://www.theaterscene.net/blogs/one-long-extravaganza/frank-langellas-eag-memorial-address/darryl-reilly/
Published on Theaterscene.net on December 30, 2017.