"Making magic out of nothing," is how Doric Wilson described his 50-year devotion to the penury of alternative theater. Why am I writing about him nearly seven years after he died? I knew him slightly, admired his work and was incensed at his exclusion from a book, and confronted its author about this snub.
Published in February 2012, Eminent Outlaws is a historical survey billed as "The Gay Writers Who Changed America." It was written by Christopher Bram, who wrote the novel on which the film Gods and Monsters is based.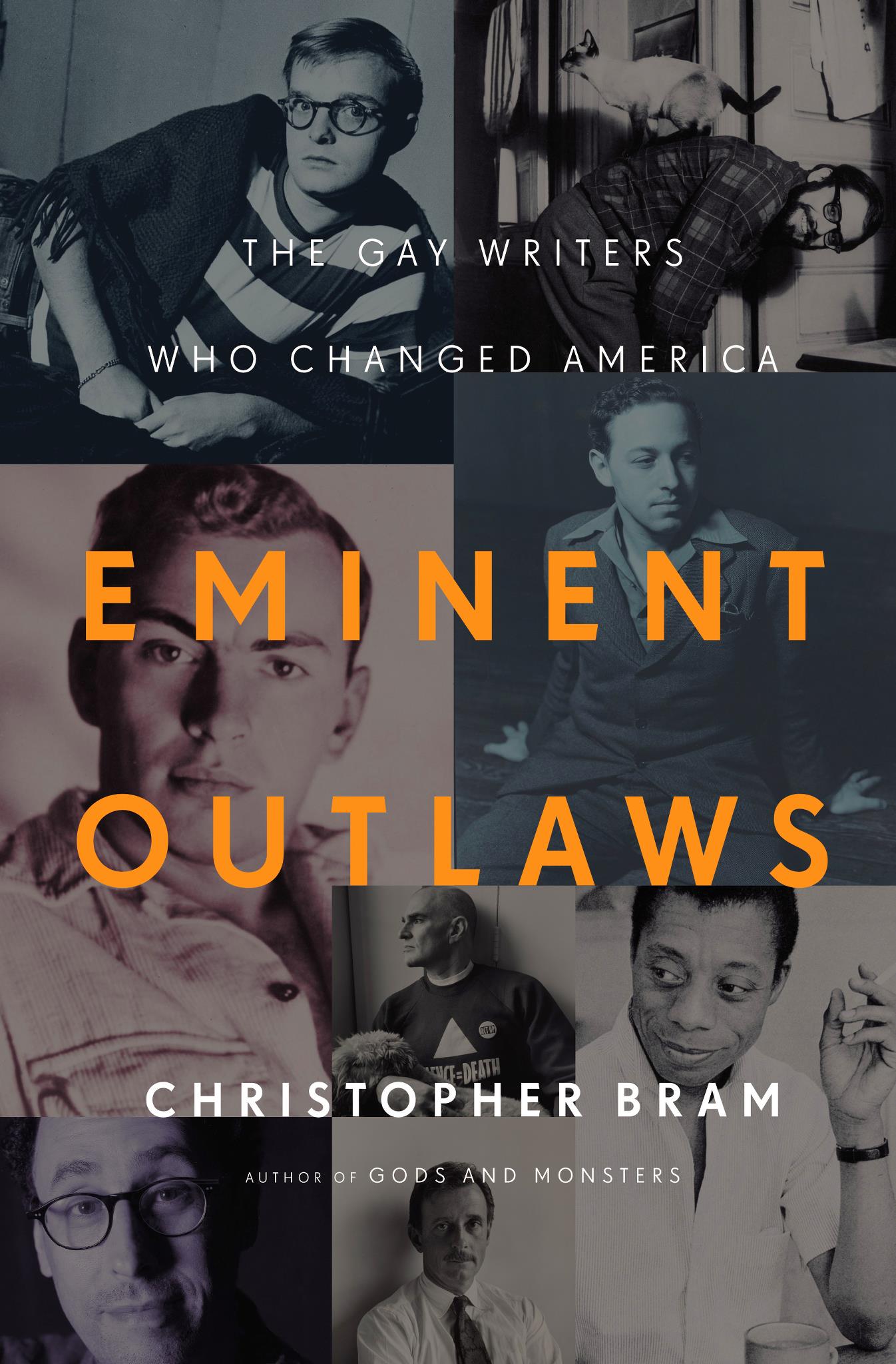 It's is a breezy chronicle that initially focuses on the lives and careers of Gore Vidal, Tennessee Williams, Christopher Isherwood, James Baldwin, Allen Ginsberg and Truman Capote. Then we're introduced to Edward Albee, Edmund White, Larry Kramer Andrew Holleran, Tony Kushner and others in passing. In 310 pages, Mr. Bram offers a chatty and well-constructed historical panorama.
This is not an all-inclusive, definitive history. I do not include everyone of value or importance. Nor am I putting together a canon of must-read writers. I am writing a large-scale cultural narrative, and I include chiefly those authors who help me tell that story—and who offer the liveliest tales.
This preemptive, catch all defense of his subjectivity is from Bram's introduction. It's really a matter of, "I'm only including my favorites, so definitiveness be damned. "
When he gets to the 1960's, he justifiably devotes much attention to Mart Crowley and the creation of his landmark play The Boys in the Band, and its monumental, 1968 Off-Broadway premiere. There is also this:
There had been a handful of gay-themed plays performed in New York, such as The Madness of Lady Bright by Lanford Wilson in 1964, The Bed by Robert Heide in 1965 and his Moon in 1967, all presented at Caffe Cino. But there had never been a gay play that received as much public attention as Boys.
Undeniably, The Boys in the Band was a major event but to offer such a cursory summation of what came before it is derelict. If Caffe Cino is cited, then why not add a few sentences to describe it? If two of its writers are mentioned, why not list the other two most associated with it?
Caffe Cino was a West Village coffeehouse where plays were performed and existed from 1958 to 1968. Owned by the eccentric Joe Cino, it's considered to be the birthplace of Off-Off Broadway theater. Books have been written about it and playwright Robert Patrick who started his career there and and is still active at 80, presents slideshow lectures about it. Mr. Patrick's play Kennedy's Children was performed on Broadway, but he is also not mentioned in this book.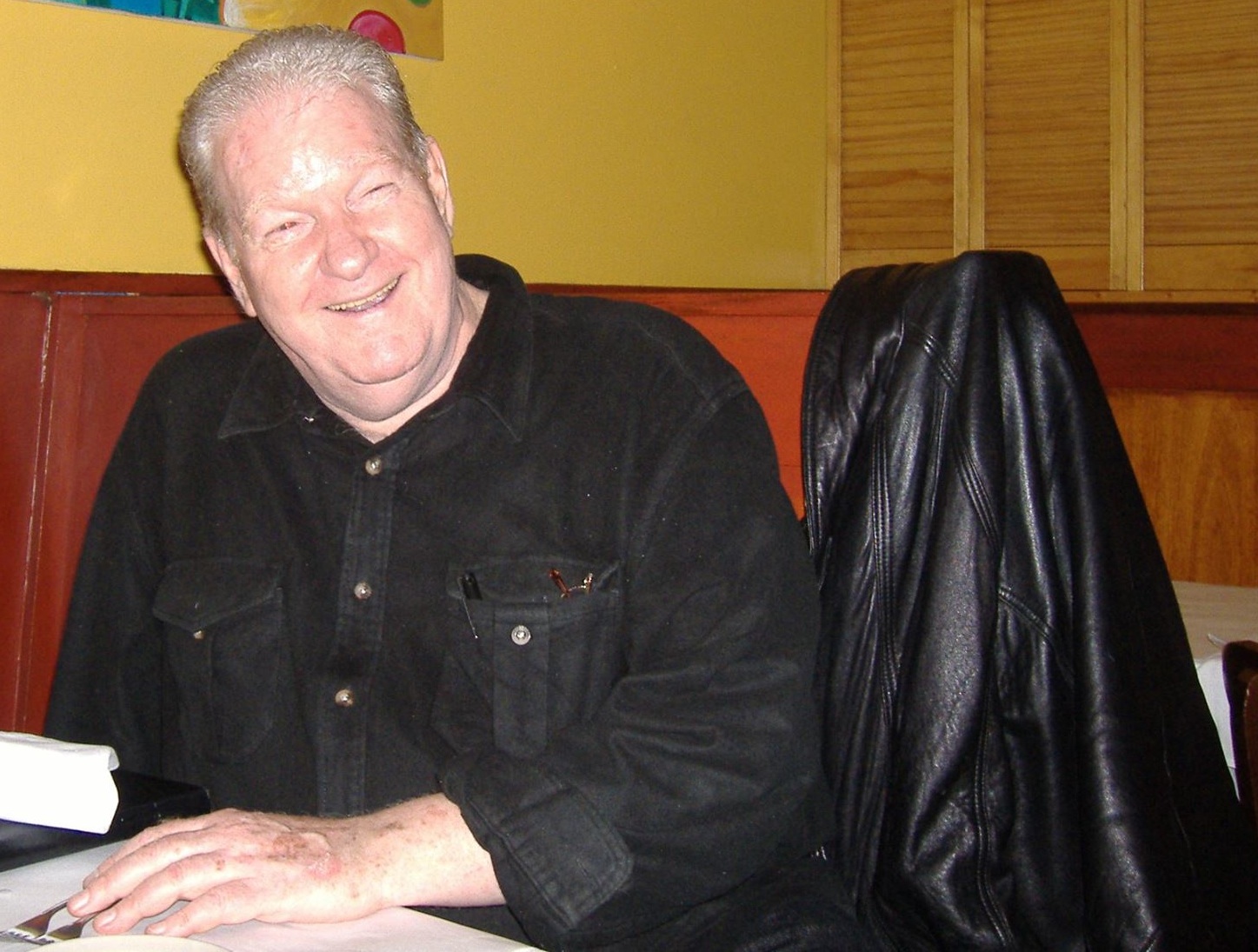 In 1961, Doric Wilson had four plays produced at Caffe Cino that garnered attention, and he later became a member of the Barr/Wilder/Albee Playwright's Unit. Mr. Wilson was an ardent gay activist and was at The Stonewall Riots in 1969, and he is featured in the PBS American Experience documentary on the subject. He supported his career in the arts in those days by working as a bartender in gay bars.
In 1974, he founded the gay theater company, The Other Side of Silence (TOSOS) that is still in existence. His 1982 play Street Theater is arguably his most accomplished work. It takes place before, during and after The Stonewall Riots and has a large cast of colorful characters, two of which are wicked parodies of characters from The Boys in the Band. Performed with environmental staging by director Mark Finley in the gay bar The Eagle, it has been revived several times in New York City to acclaim. The featured image here is of the 2015 revival of it.
Before his death in May 2011, at the age of 72, Wilson received a number of lifetime achievement awards from theatrical and literary organizations. He was alive during the writing of Eminent Outlaws and could have offered some of "the liveliest tales."
On January 2, 2018, The Pat Parker/Vito Russo Library Book Discussion group held its monthly meeting at the LGBT Center to talk about Eminent Outlaws. It was well attended and the reaction was generally positive with the average of participants' ratings totaling four out of five stars. I stated my overall positive opinion with reservations about the exclusions. The exciting attraction of the gathering was the appearance of Christopher Bram during the second hour. Having an author present is a rare occurrence and this was instigated by the group's leader Howard Williams.
Mr. Bram was quite personable and was interviewed by Mr. Williams and then took questions from members. There were anecdotes pertaining to the background about the book. How it came about, the design of the cover, that it didn't sell well and these tidbits were all informative. Williams expressed my qualms and I was then prodded to speak.
I mentioned Robert Patrick and Doric Wilson, and that I had been acquainted with Wilson and that his omission was disappointing. There was a sympathetic pause and generalizations about narrative concerns from Bram, but no actual of acknowledgment by him of Wilson. As Bram graciously agreed to show up I did not badger him and so the controversy dissipated and it was on to mother topics. Charles Busch and John "Lypsinka" Epperson do appear in the book.
Was Bram unaware of Wilson? Does he hold a low critical opinion of him? Or is it that the gay literary establishment declares him to be a non-person and won't even confer the status of "minor figure" on him?
In 2002, the Modern Library published a new, hardcover edition of Edmund White's novel, A Boy's Own Story to celebrate its 20th anniversary. The LGBT Center hosted a packed book signing and talk for this occasion. I was there and when it was over as the crowd mingled, I saw Doric Wilson.
Tall, stocky, dressed all in black, with a full head of styled gray hair he was visually striking. I recognized him from his being at a recent performance of the revival of Street Theater that I had been at. Its rave reviews, positive press coverage and box office popularity had placed him in the spotlight after two decades of relative inactivity.
I went over and told him that I had seen and enjoyed his play and congratulated him on it. There were pleasantries and he gave me his card and I gave him my card. When I got home that night there was a nice email from him. We had an amiable correspondence and he invited me to Don't Tell Mama to see the cabaret act of a friend of his. I went and there were friends of Wilson's as well at the table.
He had a wonderful smile and laughed a lot and was often bitchy. Bitchy about Edward Albee, Lanford Wilson and Edmund White. He had a palpable envy of those with bigger careers then his. He was in negotiations for transferring Street Theater to an Off-Broadway theater for a commercial run. There was momentum for this but a hitch was having to raise a good deal of money in order to pay the actors the Equity minimum salary until it took off. The transfer never happened and if it had, it would have had a major impact on his career.
During one of our chats he asked me how old I was. He obviously thought I was a good deal younger as there was an instant loss of interest in me when I replied. I was not crestfallen but amused at the shallowness. One either has to be young or useful and as I was neither the involvement faded.
Nine years later I was saddened to learn of his sudden death of a heart attack. Being on the TOSOS email list, I was notified of the estate sale of his effects and I went.
It took place at his unrenovated railroad apartment in a West 20's tenement. One entered in the kitchen where the shower was on view and a bottle of Scotch was on the table. People were looking through his possessions in the rectangular warren of three small rooms crammed with knickknacks. His virtually all-black wardrobe hung from rods. There was a huge collection of opera recordings as he was a devotee and wrote reviews. From a trove of bootleg DVDs burned from Netflix rentals, I selected The Forsyte Saga (the original) and The Departed. The person in charge explained that as these were illegal copies they were free.
In 2015, I was assigned by Theaterscene.net to review the latest revival of Street Theater. I gave it a sincerely glowing notice and also included biographical details about Doric Wilson. I wanted to do my small part in preserving his memory.
Links:
http://www.youtube.com/watch?v=MGt9kJ-62lI
http://www.howardwill.com/BookClub.htm
http://www.theaterscene.net/plays/offbway-plays/street-theater/darryl-reilly/
http://www.amazon.com/Eminent-Outlaws-Writers-Changed-America-ebook/dp/B004QZ9P7Y/ref=sr_1_1?s=books&ie=UTF8&qid=1515178141&sr=1-1&keywords=eminent+outlaws+the+gay+writers+who+changed+america
Published on Theaterscene.net January 6, 2018.