He's a fucking fine actor," said Harold about the actor who had just ruined an otherwise excellent production. "It's a fucking hard job, acting. I've done it. Fucking hard. Tell him if he can't remember the line to make it up. He knows what he's doing. Tell him to make it up."
Nicholas Hytner's vivid accounts of two striking interactions with Harold Pinter are the standout highlights from his memoir, Balancing Acts: Behind the Scenes at London's National Theatre. These revealing episodes will thrill devotees of the great and temperamental playwright.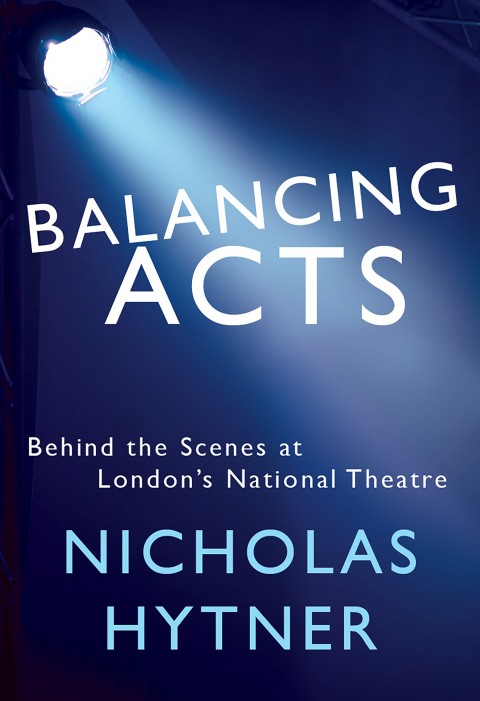 During late rehearsals for a 2007 revival of Pinter's The Hothouse, director Ian Rickson was concerned about one actor's inability to remember the lines. Hytner had worked with this reliable actor before and was confident that he'd be fine once he got before an audience.
At the first preview, the poor actor fell to pieces. During the first half he must have taken forty prompts. It was one of the most difficult nights I've ever spent in the theater…During the second half he dried even more.
At a post-show dinner with Rickson and Pinter, "There was a long dreadful silence." Then Pinter delivered that sympathetic observation. Encouraged by Pinter's support, the actor improved the next night. "The night after he was word perfect. He never dried again, and was as excellent as the rest of the production."
Harold Pinter was famously irascible and famously precise about each word, pause and punctuation mark in every one of his plays that together make up the most important body of work in post-war British theatre. But this is what happened at the first preview of The Hothouse, and it is my contribution to Pinter studies.
The other contribution took place previously. In 2002, as he was assuming his post, Hytner was keen to put on a Pinter work. Pinter proposed a revival of his 30-minute play, Celebration paired with an early one-act. This program had already been done two years earlier at another theater. Hytner didn't care for this proposal. "…I prevaricated, and told him it was an interesting idea. Peter Hall could have said no to his face. I wasn't yet up to it."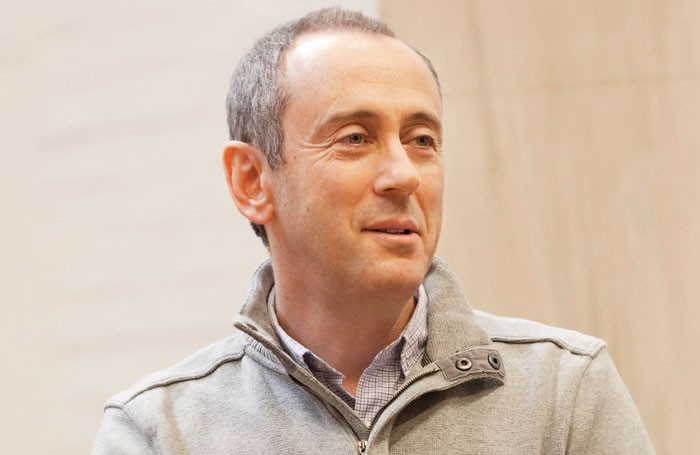 In 2005, before Pinter had won the Nobel Prize for Literature, Hytner was having dinner at a restaurant with the designer Bob Crowley, who had designed Celebration. Pinter was also having dinner there with his wife, Lady Antonia Fraser. Eventually she left. Then, "…suddenly Harold was bearing down on me."
"You're a fucking liar," he shouted. The entire restaurant went silent. "You're a fucking liar and you're a fucking shit." I had no idea what to say, so I said nothing.
"You told me you would revive Celebration at the National Theatre," said Harold, quieter now, but with Pinteresque menace. "You told me you'd put it in a double bill with The Room. You're a liar and a shit."
"I'm really sorry if I gave you that impression, Harold," I said meekly. "That wasn't my intention. I'm genuinely sorry."
"Don't fucking apologize to me," roared Harold. "I'm not interested in your fucking apology. You're a shit and a liar, and now I've fucking told you." And he left the restaurant.
Bob waited for all of the other tables to stop looking at us. "Rite of passage," he said. "You can't call yourself a director of the National Theatre until Harold Pinter has called you a shit."
The rest of Balancing Acts is an amiable and concise behind the scenes chronicle of the years 2003 to 2015, when Hytner was the artistic director of the National Theatre. This was the era of The History Boys, War Horse, One Man, Two Guvnors and The Curious Incident of the Dog in the Night-Time. There were also many productions that did were not as popular and these are analyzed as well. Selling tickets to 20 shows a year was a perpetual concern.
Hynter's long and close working relationship and friendship with Alan Bennett is warmly detailed. Besides the back story of The Lady in the Van, there are other amusing Maggie Smith anecdotes.
Before Hynter and Smith (to play Lady Bracknell of course) began work on The Importance of Being Earnest, they visited John Gielgud for lunch to hear that legend's reminiscences of his productions of it. Gielgud recited Jack Worthing's speeches from memory, and was critical of how Edith Evans' monumental performance as Lady Bracknell, "distorted it…all the audience cared about was Edith. The king and queen came to see it 1946. Still Edith."
Before taking over the National, Miss Saigon, Carousel and The Madness of George III were some of Hytner's directorial successes that are covered in the book.
There are colorful sketches of Hytner's colleagues such as John Wood, Nigel Hawthorne, Michael Gambon, Richard Griffiths, David Hare, Simon Russell Beale, Helen Mirren, James Corden and Tom Stoppard.
His predecessors Peter Hall and Richard Eyre were in charge of the National during the more eventful times of the 1970's, 1980's and 1990's. Their written accounts, Hall's Diaries and Eyre's National Service both understandably contain more intrigue.
Still, Balancing Acts: Behind the Scenes at London's National Theatre is a worthy addition to the niche of memoirs by theatrical artistic directors.
Balancing Acts: Behind the Scenes at London's National Theatre
by Nicholas Hytner
Published by Alfred A. Knopf
Hardcover, $28.95 (312 pages)