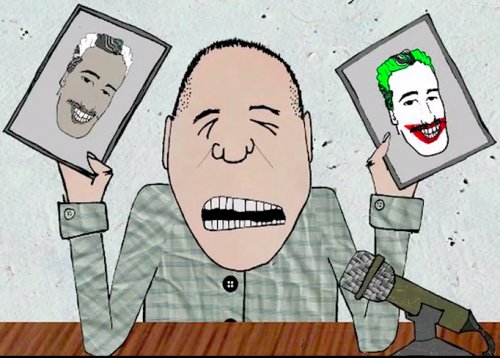 By: Darryl Reilly
Bob Dylan's "Forever Young," being given a soulful rendition by Craig Bierko, is one of the many highlights, some wrenching and some hilarious, of this video recording of Gilbert Gottfried's Amazing Colossal Podcast LIVE! A Tribute to Gilbert. Gilbert Gottfried died on April 12, 2022, at the age of 67. The event was held at New York City's City Winery, on September 14, 2022, and is available to stream through December 15. A portion of the streaming sales go to benefit Myotonic Dystrophy Type 2 research at the University of Rochester, this disease contributed to Mr. Gottfried's death.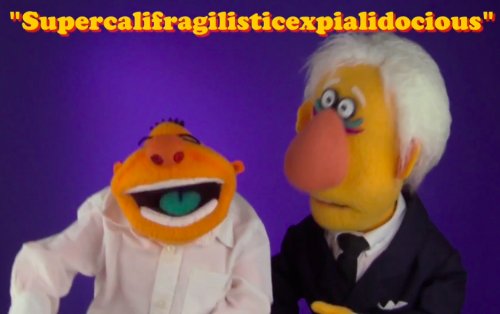 "This is not a funeral, it's a celebration!" said Dara Gottfried, Mr. Gottfried's widow, as she opened the show. Ms. Gottfried detailed the origins of the podcast, she instigated it, and it was initially broadcast from their kitchen table, "To make Gilbert happy…This will live on forever! Let's have the best fucking time tonight!" Preceding the live portion was Brendan Bliss' clever and visually comical animated short film, Tales from Gilbert Gottfried's Amazing Colossal Podcast, which matched audio from the podcast which began in 2014. The film dealt with Gottfried's often-repeated assertion that the gay Cesar Romero paid male hustlers to throw orange wedges at his nude ass. Directors Ryan Dillon and Mark Gale's short film, Gilbert Swings with the Youth, was equally as amusing. Gottfried and various guests were depicted as Muppets, with Gottried singing often obscure film and televison theme songs such as Bang the Drum Slowly's; the soundtrack was from the podcast. Announcer Josh Chambers' smooth voice enhanced the evening's festivities with funny factoids.
The podcast's producer and co-host, Frank Santopadre hosted the show. As always, Mr. Santopadre's conviviality, wryness, erudition and sense of timing were invaluable. A stack of blue index cards aided him in maintaining pace and momentum throughout. The participants were an illustrious roster of past podcast guests.
Rupert Holmes led the audience in a rousing Gottfried-inspired singalong of "Escape (The Pina Colada Song)." The orchestra consisted of Joe McGinty, Julian Maile and Seth Saltzman, who played commandingly during several musical numbers.
Surprise guest John Davidson strummed a ukulele and sang a comic song. Davidson then recounted his fear of Gottfried, which kept him from appearing on the podcast for years, and his later warmth for Gottfried.
Co-host, entertainment reporter Gino Salomone told sly and sensitive anecdotes about his friendship with Gottfried, and imparted instances where Gottfried stole his stories. Richard Kind was typically uproarious. Post-stroke Bette Davis, was of course the centerpiece of Mario Cantone's side-splitting turn. Cantone also delivered a dizzying spot-on impersonation medley of Lauren Bacall, Liza Minelli, Shelley Winters from The Poseidon Adventure, and Judy Garland. That lead to . Cantone's stirring version of, "The Man That Got Away."
Surprise guest Jason Alexander offered tender reminiscences of Gottfried and detailed his admiration of Chita Rivera, whom he appeared with in the Broadway musical, The Rink. Mr. Alexander also movingly spoke of William Shatner's advice to him; to savor Seinfeld's success and to be kind to its fans. John Sebastian performed a ravishing "You Didn't Have to Be So Nice."
There were poignant messages via video from Paul Shaffer, Dana Gould, early standup friend Susie Essman, Howie Mandell, Dave Thomas defiantly praised the podcast's preservation of old-time show business, and a weeping Neil Sedaka.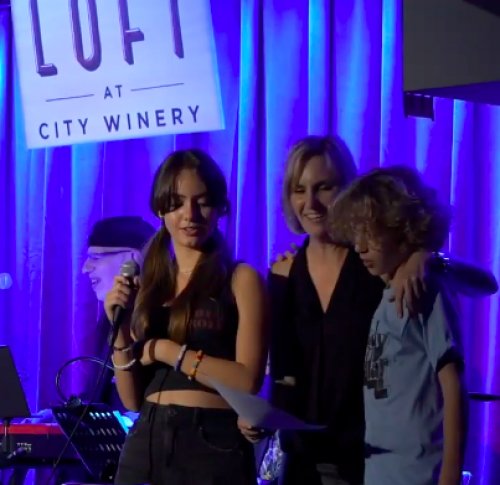 Paul Williams' touching note was read by Frank Santopadre , then the panelists and the audience launched into Gottfried's favorite song, "The Rainbow Connection." Most stirring was the sight of Dara Gottfried on stage with the couple's children, Lily and Max. The actual end of the show was video of Gottfried idiosyncratically singing that song in a hallway. He was simultaneously funny and poignant, it had the quality of an unintentional farewell.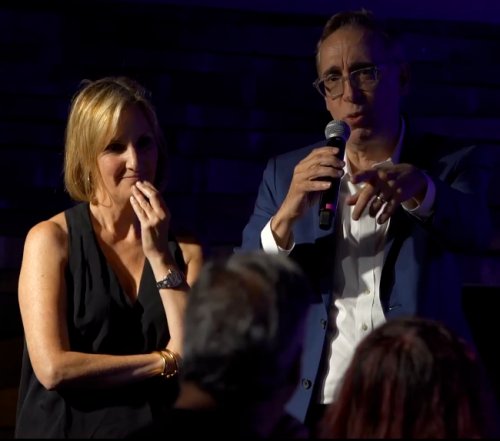 Dara Gottfried joined Frank Santopadre for his passionate and teary summation, "I'm so proud of what we created…". Penn Jillette earlier appeared via video; his emotional words expressed the feelings of many. "Gilbert was the funniest person of our lifetime. He was my friend. I love him. I will miss him forever. Nothing else to say…He was absolutely the funniest…"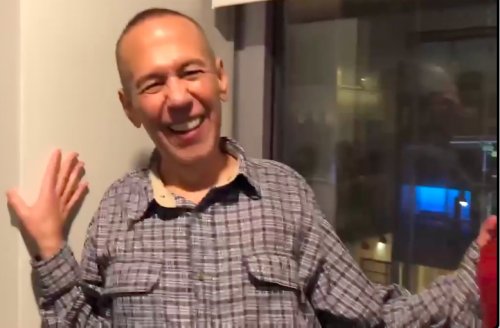 Gilbert Gottfried's Amazing Colossal Podcast LIVE! A Tribute to Gilbert (streaming through December 15, 2022)
To watch, visit www.moment.co
Running time: two hours and 44 minutes