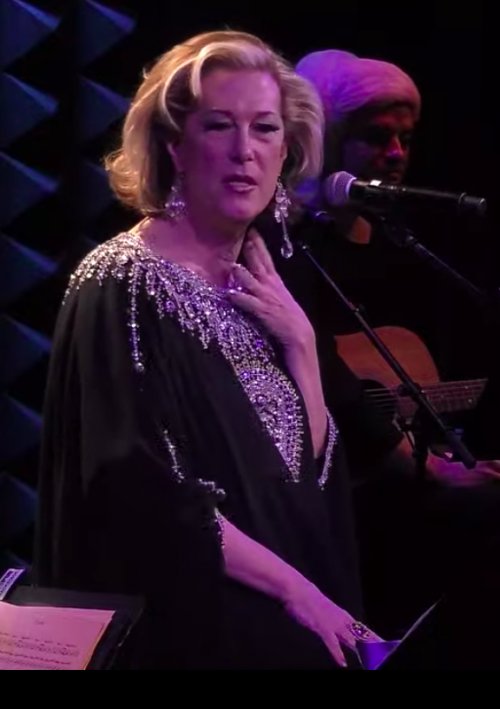 By: Darryl Reilly
"Welcome to the darkest day of the year!" cracked Justin Vivian Bond in reference to the winter solstice at the start of Mx Bond's marvelous holiday show, Oh Mary, It's Christmas! This presentation was livestreamed from Joe's Pub on December 21, 2022, and is available to watch for free through December 24.
Clad in a flowing regal black muumuu grandly adorned with rhinestones, the magnetic Bond enraptured for 80 minutes with a ravishingingly performed seasonal-themed and characteristically idiosyncratic perfect setlist. The Pretenders' "2000 Miles," Dolly Parton's "Hard Candy Christmas" and Erroll Garner and Johnny Burke's haunting "Misty," were among the numerous standout numbers. "Julie London is my number one artist on Spotify," declared Bond before launching into a gloriously smoky film noir rendition of that artist's "Dark." The British songwriter and singer Tracey Thorn's "Tinsel and Lights," was given a stirring rendition. The wrenching encore was centered around "Have Yourself a Merry Little Christmas."
Possessed of a supremely expressive deeply soaring vocal instrument and exuding wry charisma, Bond has delighted admirers for many years. Like all the great performers, Bond makes one simultaneously laugh and weep. This show is a another seemingly spontaneous masterpiece; it is dedicated to Barbara Maier Gustern, a venerable Manhattan voice teacher who was killed earlier this year in a hit and run accident at the age of 87. The superior band consisted of musical director and arranger Matt Ray on piano, Bernice Brooks on drums, Mike Jackson on bass guitar and Nath Ann Carrera on guitar.

"If Karen Carpenter were alive, she'd be singing all these songs…" During the patter between numbers, a Bond show always includes many bits of keen, fresh and insightful observations. Here, Bond revealed that vself was recently diagnosed with clinical depression and is on medication. "There's a pandemic of depression…" "How did you enjoy your hummus?" asked Bond to an audience member while strolling through Joe's Pub.
"I grew up a trans child, I didn't know it then…I do have some good Christmas memories…If Santa isn't real, what about this God thing?" so, muses Bond before launching into an affective spoken word reverie that includes reminiscing about falling in love as a teenager with a boy at school based on the enticing sight of the back of his neck encased in the collar of his white dress shirt.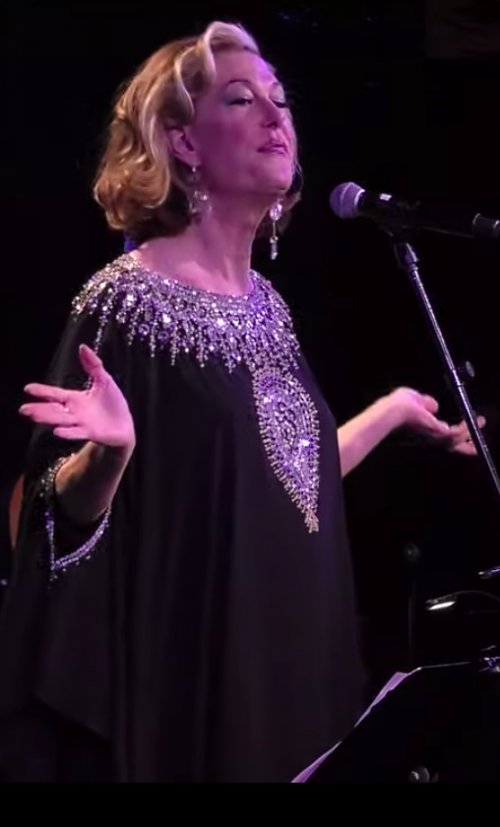 "Life is not the past, life is not the future, life is now…"
Oh Mary, It's Christmas! (through December 24, 2022)
Joes' Pub, in Manhattan
To stream, visit www.justinvivianbond.com
Running time: 80 minutes with no intermission