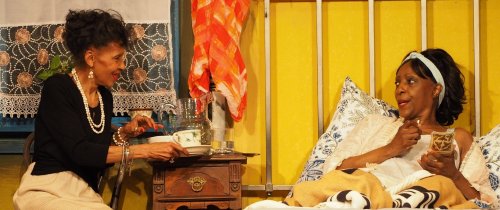 By: Darryl Reilly
Brooks Atkinson's name was recently removed from the Broadway theater which had honored him for 62 years, and it was replaced by Lena Horne's. That impending action was announced in June. The New York Times, where Atkinson wrote for decades has offered no appreciation of his considerable impact on the American theater, nor has the Eugene O'Neill Theater Center, neither has American Theatre Magazine or other prominent cultural arbiters. My tribute was published in June, and is below in links.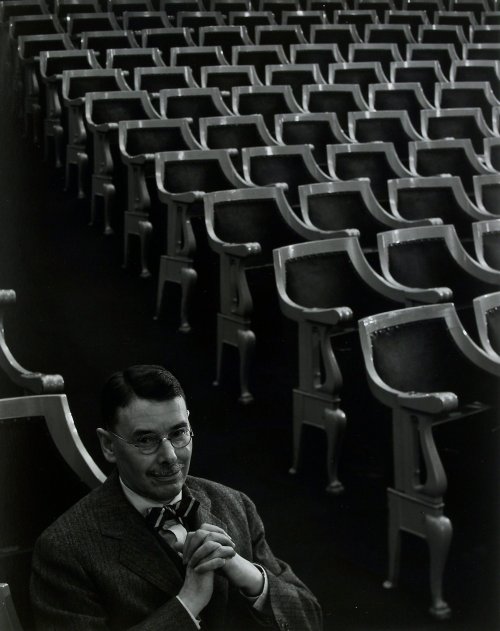 When I became a theater critic nine years ago, I aspired to emulate Brooks Atkinson. From the 1920's through the 1960's, he judiciously used his power as the New York Times' chief drama critic by going beyond the confines of commercial Broadway to champion the new and reappraise the established, regardless of location.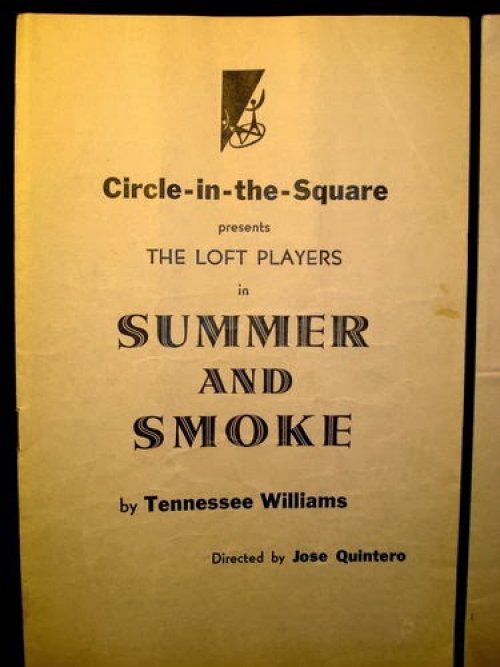 In 1952, Atkinson went to Greenwich Village and raved about the Circle in the Square's revival of Tennessee Williams' Summer and Smoke, which had flopped on Broadway in 1948. Atkinson's review established the legitimacy of Off-Broadway, and launched the careers of the Panama-born José Quintero as a major stage director, and Geraldine Page who had been working as a seamstress, as one of the great American actresses.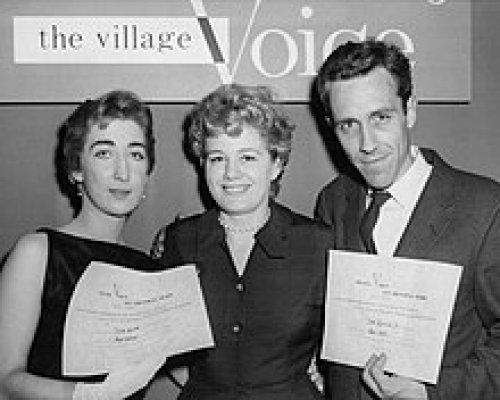 In 1956, Atkinson returned to the Village to extoll the Circle in the Square's revival of Eugene O'Neill's The Iceman Cometh, which had a disappointing Broadway run 10 years earlier. The unknown 33-year-old Jason Robards who was on the verge of leaving the theater played Hickey, becoming Jason Robards in the aftermath of Atkinson's praise. Most crucially, Atkinson's laudatory review persuaded O'Neill's widow to permit Long Day's Journey into Night to be performed the next year, disobeying O'Neill's wishes that it not be produced until 25 years after his 1953 death.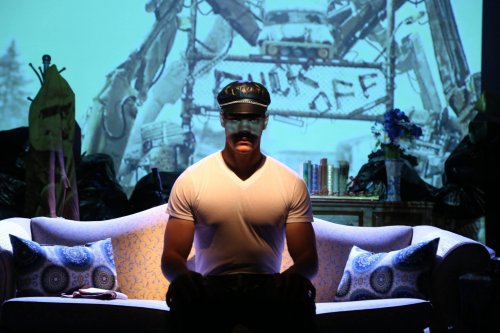 I put forth my first 10 Best List in December 2017, it was in reaction to seeing the Phoenix Theatre Ensemble's dazzling production of Joe Orton's Entertaining Mr. Sloane. It was performed at the Wild Project, on East Third Street between Avenues A and B, that spring. I felt compelled to recognize it and other unheralded shows. This year as usual, there was much theatrical achievement far from Times Square, in Off-Off-Broadway spaces indoors and outdoors. This 10 Best List is comprised of shows that initially impressed me, and that have continuously stayed on my mind.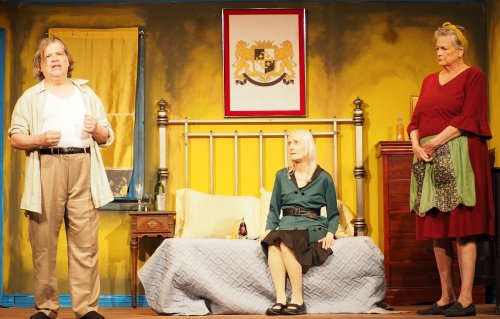 The best show of the year played for two weeks at an Upper West Side Jewish community center. Five By Tenn: An Evening of Short Plays by Tennessee Williams, was an enchanting program drawn from Williams' catalogue of one-act plays. It was presented by the Out of the Box Theatre Company whose members are artists mostly over the age of 50. It was joyous experiencing this seasoned ensemble beautifully enacting Williams' rich characters in these unfamiliar engaging works.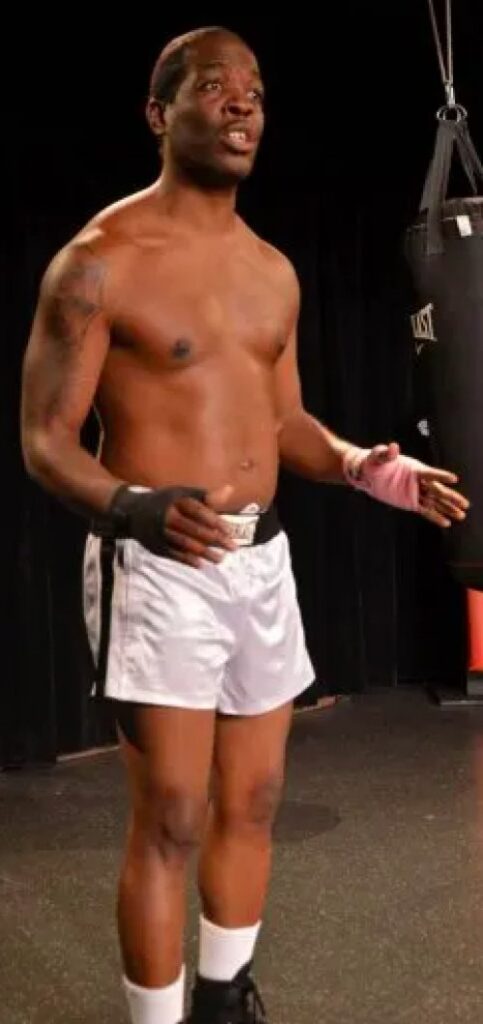 The most powerful performance of the year was Reginald L. Wilson's as the great Black American champion boxer, Sugar Ray Robinson in the formal theatrical premiere of author Laurence Holder's accomplished biographical solo play, Sugar Ray. For 80 minutes, Mr. Wilson commanded the stage of the historic Gene Frankel Theatre which had been reconfigured to resemble a boxing ring.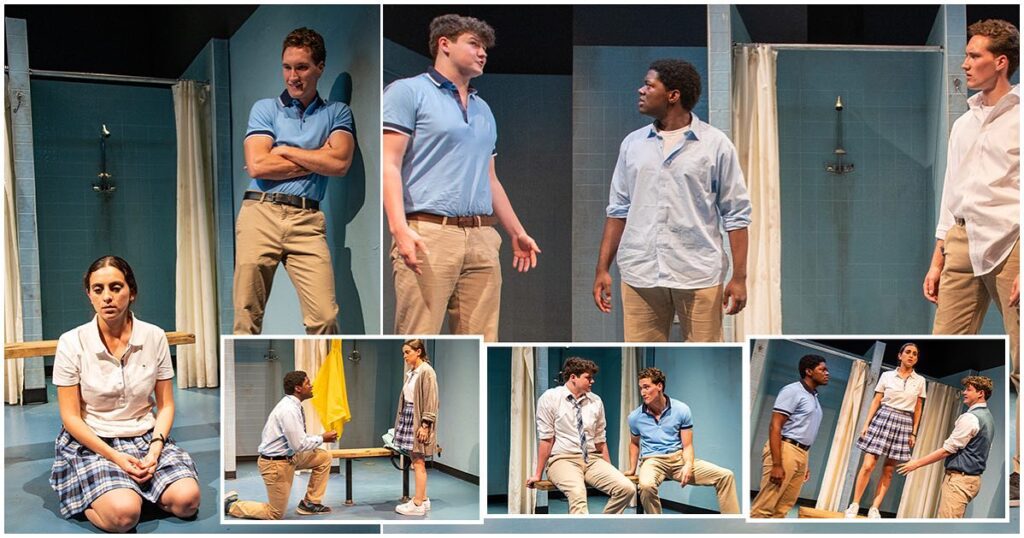 Presented by Urban Stages, their U.S. premiere of Canadian author Oren Safdie's Gratitude, revealed it to be an outstanding new play. Hilarious raunchy high school sexual escapades merged with unsettling psychological twists and turns in this dark comedy which was electrifyingly performed by its youthful cast.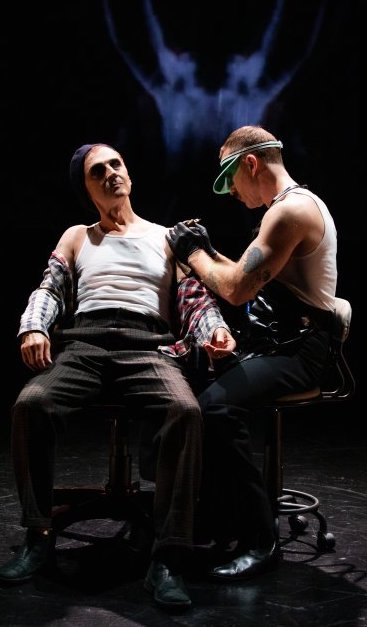 The mesmerizing theatrical fantasia, Underneath the Skin is inspired by the fascinating life of underground gay icon Samuel Steward (1909-1993). Venerated performance artist John Kelly created it, and plays Steward from youth to old age, and from academic, to tattoo artist and to porno author. It runs a few more performances at La MaMa, through December 22.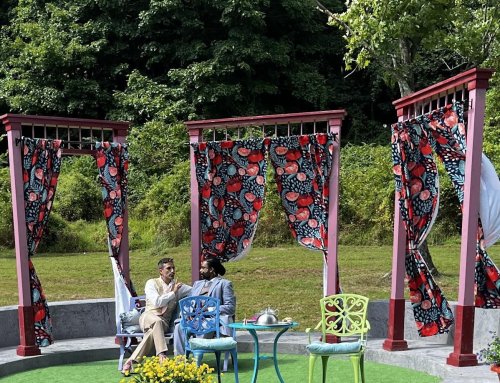 After years of producing superior treatments of classics and new works in the East Village, the distinguished Phoenix Theatre Ensemble relocated to Nyack, New York. This fall they launched their Phoenix Festival: Live Arts in Nyack, with a buoyant outdoor presentation at the Marydell Center of Oscar Wilde's classic comedy, The Importance of Being Earnest. It was a marvelous event with clever staging and lively performances from a diverse ensemble portraying those iconic characters.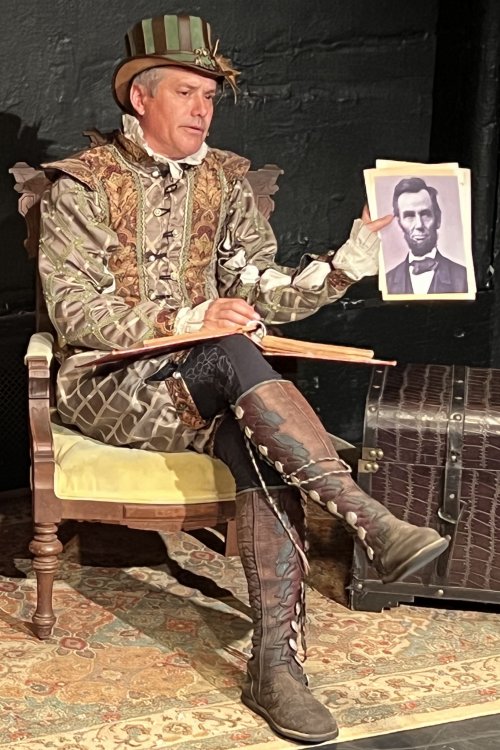 Still playing at The Tank through February 9, 2023, is writer and performer Gordon Boudreau's unabashedly bawdy solo show, The Wildly Inappropriate Poetry of Arthur Greenleaf Holmes. For 75 minutes, while wearing wild 16th century garb, Mr. Boudreau offers an erudite mirthful time. Boudreau's often side-splitting offbeat recital recalls the long-ago glory days of Manhattan nightlife where one could experience the counterculture esoteric spirit of the likes of Lord Buckley and Brother Theodore, in smoky clubs and small theaters.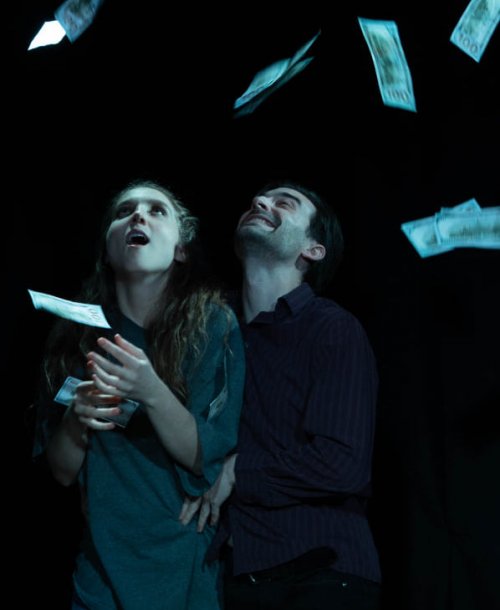 The New Jersey-based Black Box Performing Arts Center (BBPAC) presented the searing New York City premiere of Eric Bogosian's 2008 play, 1+1. It was a bleak, knowing and stageworthy tale of an aspiring LA actress, her amorous restaurant boss and a poseur photographer, that was sensationally performed by Katie North, Michael Gardiner and Daniel Yaiullo.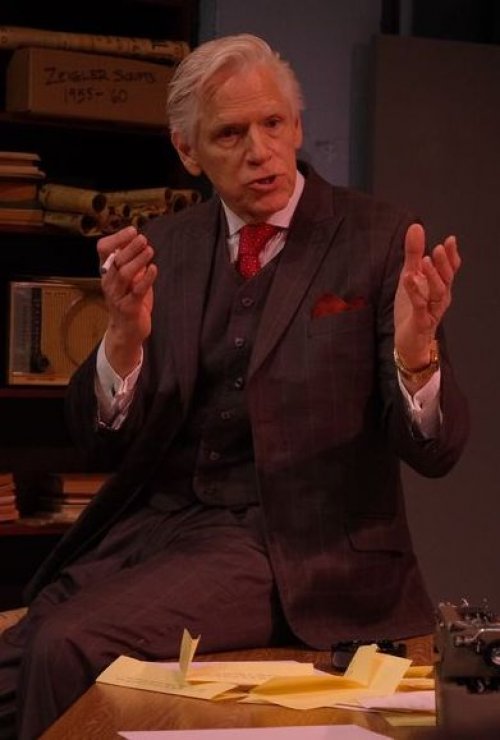 Not on this list but honorably mentioned is The Chain Theatre's problematic 1963-set television talk show fantasia, What Passes for Comedy. It was energized by Stan Buturla's majestic performance as the network's patrician owner. In an alternative universe Mr. Buturla would be showered with Best Supporting Actor accolades.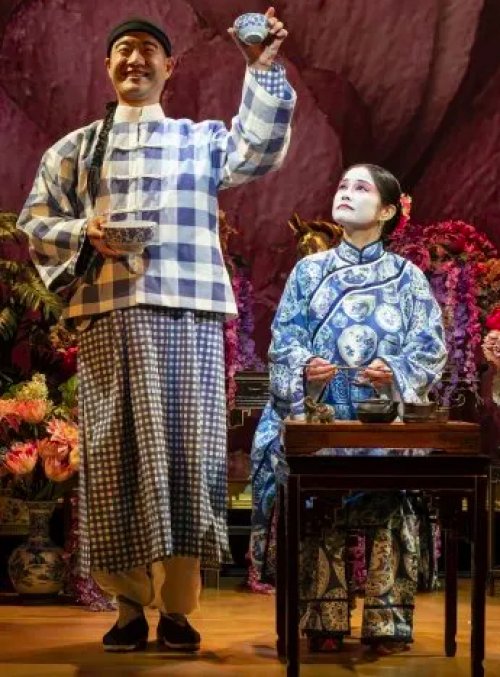 Off-Broadway, at The Public Theatre there was playwright Lloyd Suh's sly and moving, The Chinese Lady. A 14-year-old Chinese girl sold by her parents to two American entrepreneurial brothers chronicled her career as a 19th century exotic U.S. museum attraction in this shimmering, finely performed and theatrical Americana. Actors Shannon Tyo as the young woman, and Daniel K. Isaac as her faithful handler were awesome.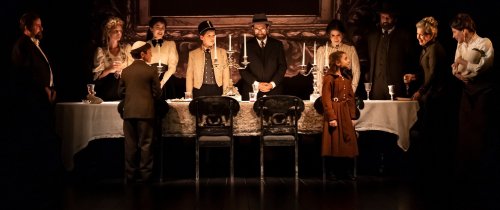 On Broadway, 85-year-old Tom Stoppard's Leopoldstadt made its U.S. debut. It's an entrancing quasi-autobiographical epic drama charting a wealthy Viennese Jewish family from 1899 to 1955; their grand lives and their fates during the Holocaust are strikingly depicted. It was all theatrically realized by Patrick Marber's superlative direction.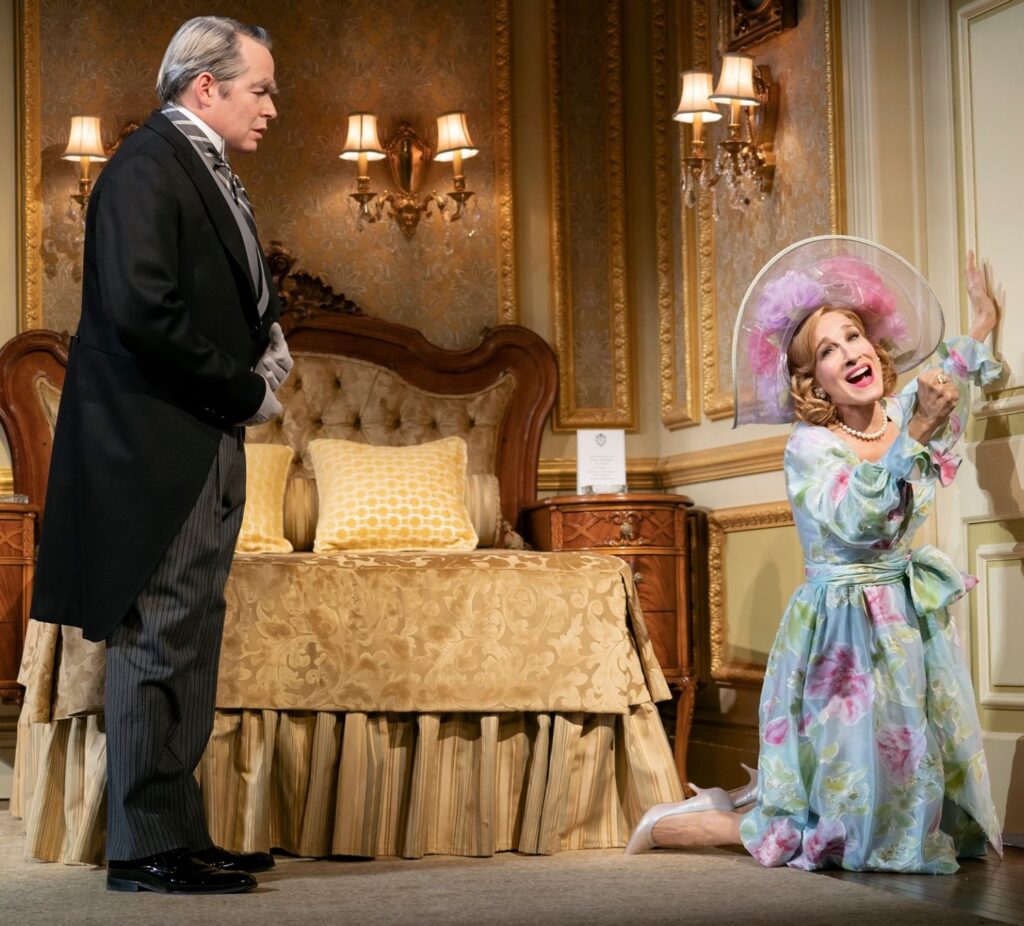 Matthew Broderick and Sarah Jessica Parker were each uproarious as three different characters in director John Benjamin Hickey's splendid Broadway revival of Neil Simon's hit 1968 comedy, Plaza Suite. This sparkling period-accurate production temporarily reclaimed Mr. Simon's lost stature; his popular playwriting career had faded during his 91-year lifetime. It was a joy to communally experience live in a theater Simon's precise construction, delineated relatable characters and honed joke-laden dialogue. I, and those around me were all laughing our heads off throughout much of it. Upon entering the theater there was the stirring sight of a lobby wall with chronologically hung posters of the 30 Broadway shows Simon wrote between 1961 to 2001, for which he received two Tony Awards for Best Play and a Pulitzer Prize for Drama.
Links to reviews: