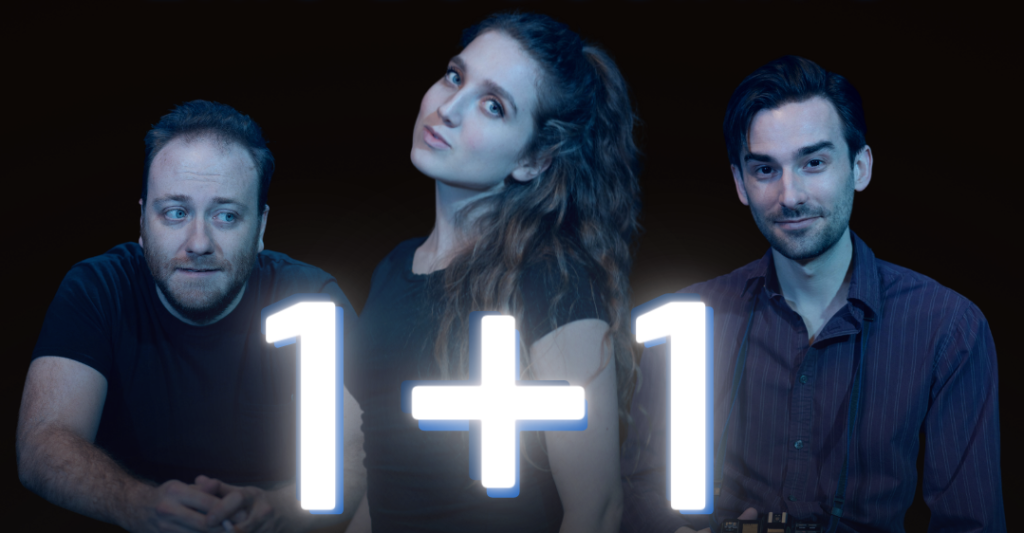 By: Darryl Reilly
When Arizona transplant, aspiring actress and waitress, Brianne serves suave English photographer Phil his lunch at a Los Angeles Steak 'N Brew, and he offers to take her headshot for free, we instantly know where 1+1's uneasy meet cute is going. Of course, it's on to artistic nude pictures, internet sex site galleries that pay two cents a hit and the crack pipe.
Since 1+1 was written by Eric Bogosian, we also know that the play's predictability will be rewarding. It is, due to Mr. Bogosian's jolting dialogue, command of narrative and humane depictions of his archetypal characters, that all make this underside of show business premise fresh. There is also Bogosian's comic zest, emotional depth and his perpetual device of having his figures hilariously justify their abhorrent behavior with self-serving rationales. That is on display during the second act's surprising and affective resolutions.
Long-haired, girlish and sunny Katie North delivers a bravura performance as Brianne. Ms. North's enticing vocal delivery, range and appealing presence fully enable her to authenthically enact a naïve small town young woman's downward trajectory with shattering results.
With strategic stubble, a forelock and an impeccable English accent, the sleek Daniel Yaiullo is charismatic as the seductive Phil. Mr. Yaiullo's balletic physicality and resonant voice brings Shakespearean force to his characterization. The sensual chemistry between Yaiullo and North is palpable, infusing the play with realism.
The animated Michael Gardiner wonderfully portrays Carl, the Steak 'N Brew manager who is Brianne's hapless platonic protector, as an empathetic everyman with a heart of gold. While masturbating to, and communicating with an online temptress, Mr. Gardiner is comedically priceless.
Peter Brook's recent death inspired references to his landmark theatrical treatise, The Empty Space. For 1+1, director Matt Okin masterfully fills the empty space with heightened organic movement, panorama and his cast's intense performances while dressed in their personalized street clothes. Scenic designer Ilana Schimmel's cavernous black box setting conveys the symbolism of the play's actions taking place in the larger world. Ms. Schimmel's few choice wheeled furnishings include tables, desks and a photography umbrella, allowing for rapid transitions of the mostly brief scenes. The actors' faces are set by precise shadows and varying lighting, achieving a film noir dimension. That is amplified by composer Ben Shanblatt's moody jazz-centric incidental music.
1+1 premiered at Vassar College in 2008. In December 2021, the New Jersey-based Black Box Performing Arts Center (BBPAC) presented it as part of their season devoted to "new and under produced works by an unprecedented group of world-class, award-winning writers for Broadway and Hollywood." This New York City premiere of that BBPAC incarnation plays in repertory as part of the Chain Theatre's Play Festival.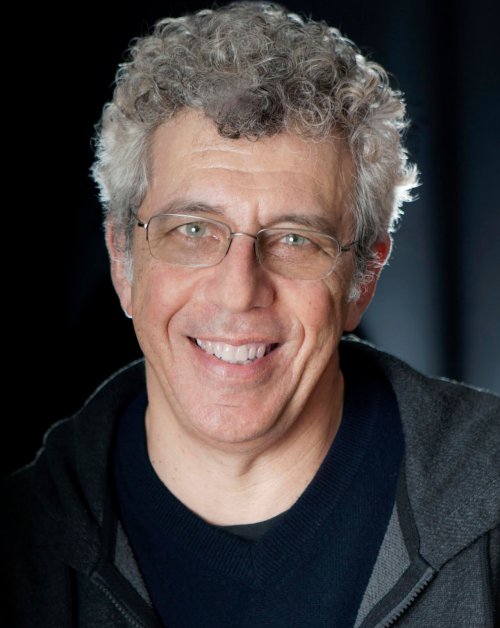 Eric Bogosian's prodigious acting career includes his leading role on television's Law & Order: Criminal Intent and as Adam Sandler's fierce brother-in-law in the film Uncut Gems. Many theatergoers became admirers of Bogosian in the 1980's, when he emerged as a sensation with his self-written solo show, Drinking in America and as a Pulitzer Prize Finalist for Talk Radio. With this searing production, 1+1 is a welcome opportunity to experience Eric Bogosian's distinctive talent as a playwright.
1+1 Black Box Performing Arts Center www.blackboxpac.com. Chain Theatre, 312 West 36th Street, in Manhattan. Running time: two hours including one intermission