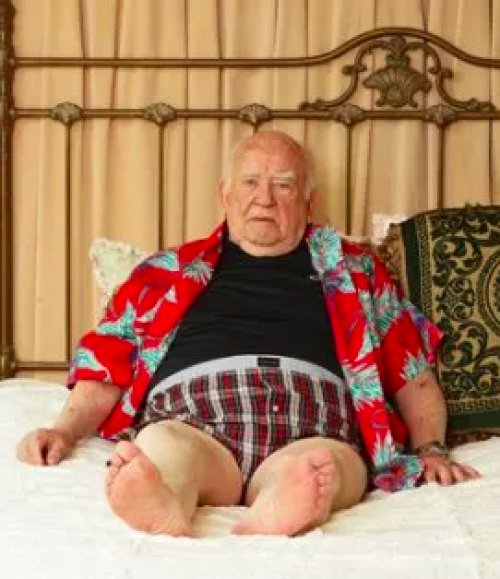 By: Darryl Reilly
Much talked about, but little understood. Yet, like the vagina of 15 years ago, there is much more to the prostate than meets the eye.

"This is a play about life and death. There's also some love in it, for those of you who like that sort of thing," Ed Asner says near the beginning of A Man and His Prostate. It's a hilarious one-man play written by award-wining television writer Ed Weinberger and based on his true-life experiences.
Wearing an LA Dodgers cap, a red Hawaiian shirt with toucans, sandals and using a cane, the 86-year-old Mr. Asner ambled through the Metropolitan Room cabaret and was helped onstage where he sat in a director's chair. Except for a brief recreation of the travails of urination, which he stands to tastefully demonstrate, he sits during the play's 90 minutes.
Billed as an "in-town tryout…before sharing it with audiences world-wide," this show is actually a reading. After taking his seat Asner is handed a loose-leaf notebook with the play's script that he places on a low music stand and from which he expertly reads.
With his cane as a pointer he periodically lectures about the prostate and sexual functions with slide projections of old anatomical drawings of the relevant organs. In addition, there are comical photographs illustrating the events being told such as him in a hospital bed, walking with an IV pole, and biographical touchstones including an image of Jane Russell.
He plays "The Man," a cantankerous 75-year-old Los Angeles resident who is on a three city Italian cruise, "I don't remember the name of the ship. Royal Something. Royal Queen. Royal Princess. Royal Rip-off…" He's traveling with his wife of 35 years. As she was ill from the fish tacos that were served on Margarita Monday, he goes alone to Florence for sightseeing. After collapsing, he ends up in a "goddamn medieval hospital that looks like it was built by Tiberius." A renowned Italian urologist diagnoses an enlarged prostate and bladder stones instigating this medical journey.
Asner's appearance in A Man and His Prostate is a delightful opportunity to experience his considerable talents live. He vividly grouses, grimaces, and perfectly lands every joke with his monumental comic timing. The seriousness of the play is also conveyed when he skillfully tones his performance down to recite medical facts and to express the fears of the ramifications of the character's condition and prognosis. Sitting raised above the audience at times he looks and sounds like a sage.
Over the course of a renowned performing history that spans 60 years and includes seven Emmy awards, Asner's identifiable gruff but lovable persona developed when he created the iconic role of television news editor Lou Grant in The Mary Tyler Show and its dramatic spin-off Lou Grant. On film and television, he demonstrated that he's an exceptional dramatic actor in Rich Man, Poor Man, Roots and Daniel. His stage appearances include the celebrated 1955 Off-Broadway revival The Threepenny Opera and regionally as Franklin Roosevelt in a touring one-man show. In 2009, he voiced the old man in the animated film Up.
Among the highlights of nine-time Emmy winner Ed Weinberger's long career is writing for The Tonight Show Starring Johnny Carson, Bob Hope and Dean Martin. He was a creator and producer of the situation comedies Taxi, The Cosby Show, and Amen, and several others.
Mr. Weinberger's script for A Man and His Prostate is a superb model of comedic craftsmanship. It's filled with an abundance of one-liners, numerous highly humorous observational anecdotes, and flavorful details. Though quite funny, the play also skillfully weaves in the necessary medical details creating an engaging documentarian narrative.
In part a public service announcement for men to get prostate exams, A Man and His Prostate is also totally entertaining due to its superior writing and Ed Asner's great star performance.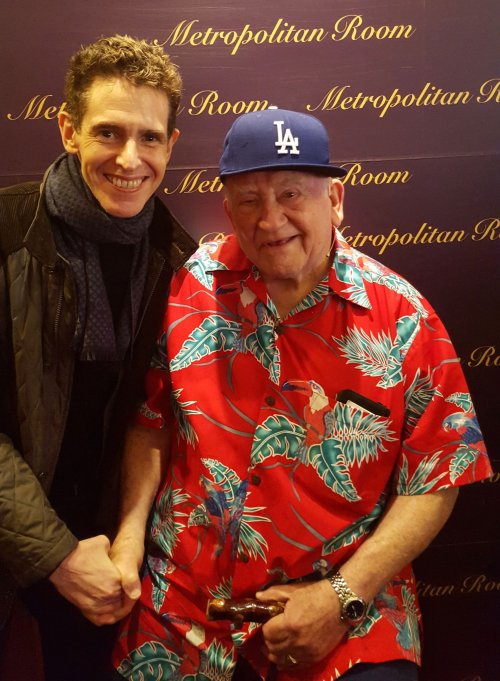 A Man and His Prostate (January 15-16, 2016)
The Metropolitan Room, 34 West 22nd Street, in Manhattan
Running time: 90 minutes with no intermission