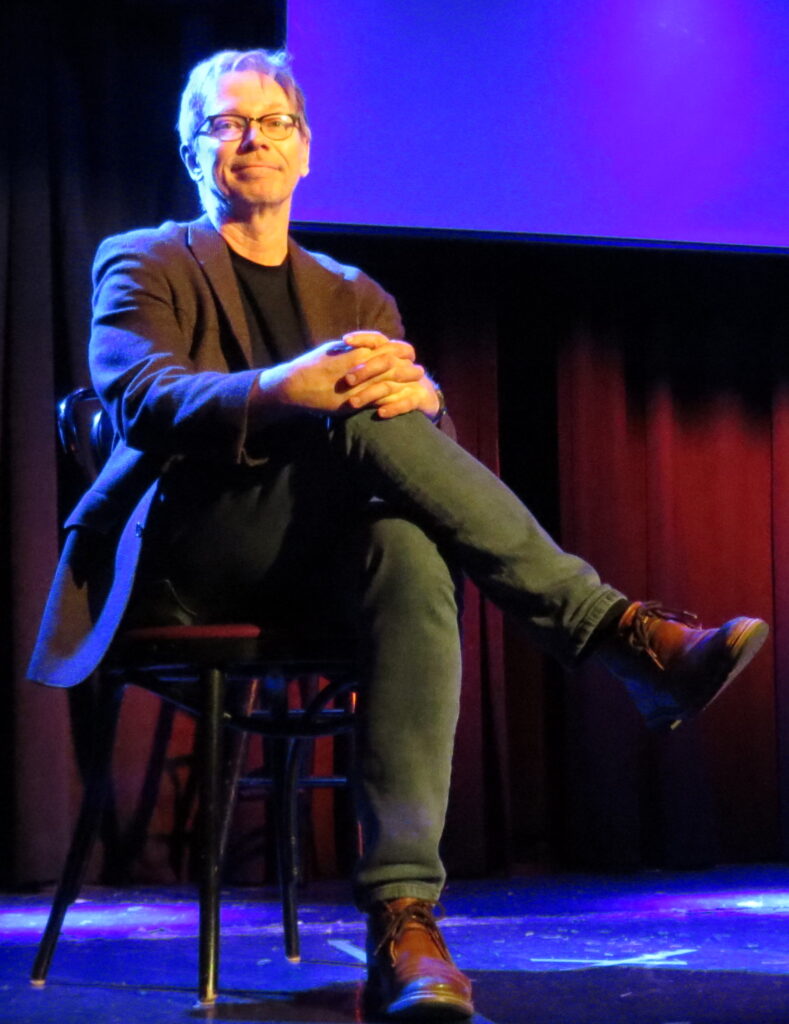 By: Darryl Reilly
In 1884, a 17-year-old Kentuckian regales us with details of his exceptional penis. The hilarious Paul Harvey "And now you know…the rest of the story"-style reveal of this jocular Americana is that he is really Bud Hillerich rhapsodizing over his invention, the Louisville Slugger baseball bat. This swirling sequence is how performer David Dean Bottrell begins his wickedly entertaining solo show, Dear Mr. Bottrell, I Cannot Possibly Accept This. Mr. Bottrell is a veteran actor who has appeared plentifully in films and on episodic television, most notably in a mentally unstable guest-starring role on Boston Legal. Possessed of a richly expressive voice which ranges from soothing to emotive, and a lean animated physicality, the bespectacled and engaging Bottrell offers 75 minutes of mirthful profundity during his eclectic series of often personal monologues. His insightful and impeccably shaped writing recalls the luxuriant reveries expressed by Edward Albee's articulate characters in his masterpieces, The Zoo Story, Who's Afraid of Virginia Woolf? and A Delicate Balance.
"I was out of there at the age of 18 on the first bus to Sodom and Gomorrah" is how the openly gay Bottrell recounts his departure from rural Kentucky for New York City to pursue a career as an actor. We get snippets of his sexual adventures as well as a nostalgic depiction of the life of an East Village-living struggling actor in early 1980's. "As if Liberace's moving had van crashed into the set of The Phantom of the Opera" is Bottrell's description of the Lincoln Towers apartment of the eccentric flamboyantly attired needy middle-aged female vocal coach whom he paid $20 a session to for singing lessons to pursue his pipe dream of appearing in Broadway musicals. He recites from his barbed journal entries from that era, recalling his psychic rivalry with the never encountered Kevin Bacon, who "got every part."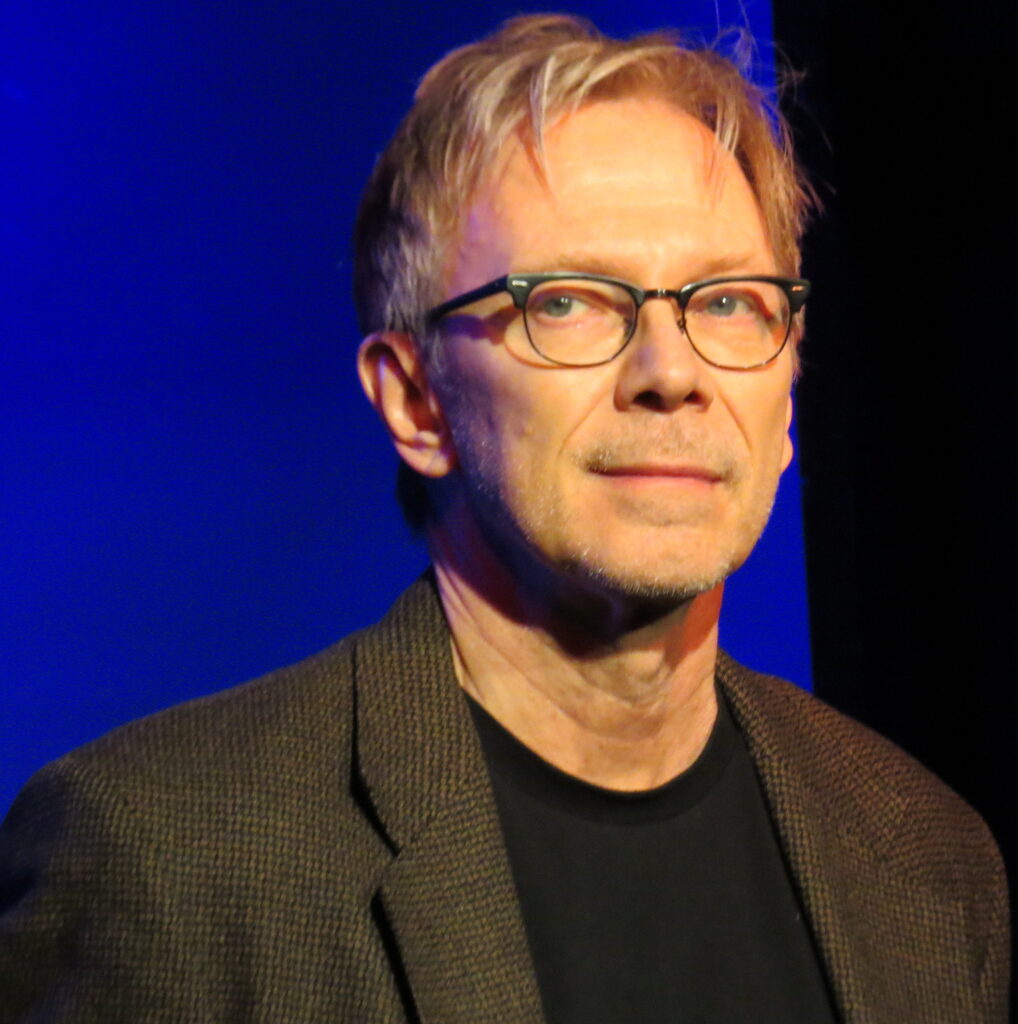 "I was at my original birth weight" states Bottrell of his considerable weight loss which was triggered by a psychosomatic eating disorder incited by a traumatic romantic breakup and maniacal gym workouts, rendering him emaciated and now popular in Los Angeles. Memories of his skeletal appearance instigate a jaundiced take on the Hollywood entertainment industry's obsession with thinness. There is also a biting episode of his returning home as an adult to deal with his cantankerous Southern family members, including an evangelical Christian sister.
"I'm having a McConnell moment" improvised Bottrell after losing his place during one of his recitations, referencing Senate Minority Leader Mitch McConnell's recent two foggy televised incidents; the nimble Bottrell quickly recovered and went on with the show accompanied by effusive audience encouragement. This occurred during Dear Mr. Bottrell, I Cannot Possibly Accept This's opening night under review performance. The show will be performing weekly on Monday nights, in repertory with a new Bottrell solo opus, The Death of Me Yet.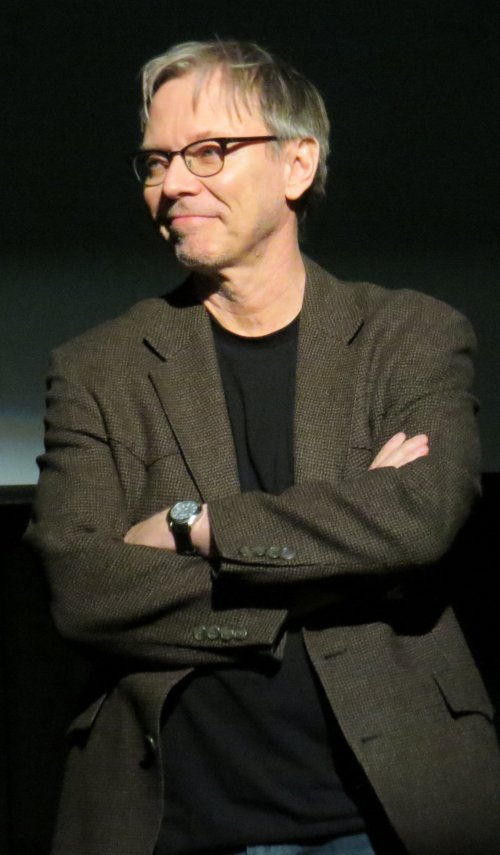 Dear Mr. Bottrell, I Cannot Possibly Accept This is a supreme addition to the genre of theatrical confessionals
Dear Mr. Bottrell, I Cannot Possibly Accept This (through December 18, 2023)
Pangea, 178 Second Avenue, in Manhattan
For tickets, visit www.pangeanyc.com
Running time: 75 minutes without an intermission