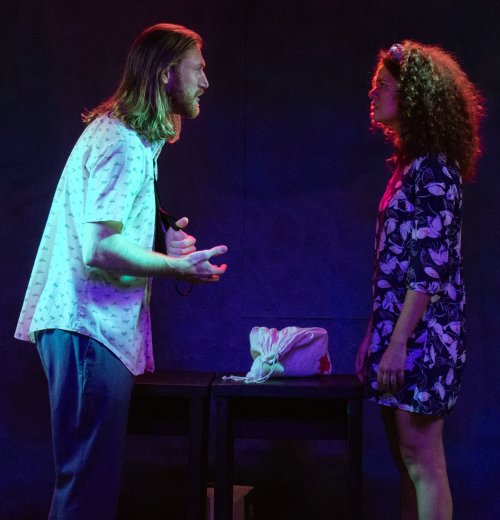 By: Darryl Reilly
"The play will start when someone says start the fucking play!" So, declares a character at the beginning of this spirited revival of playwright Aaron Posner's 2013 spoof, Stupid F*cking Bird. It is a faithful, affectionate and irreverent contemporized take on Anton Chekhov's The Seagull with original songs and direct audience engagement. Mr. Posner slyly includes Chekov's symbolic slaughtered bird, here unseen in a shopping bag.
The premise remains the same, at a country house we follow the loquacious interactions among an aging star actress, her celebrated novelist lover, her neurotic playwright son, an aspiring bad actress, the older actresses' older brother, a disillusioned servant and her weary schoolteacher suitor. "I am in mourning for my life" and "I hate my life" are among the familiar Chekhovian lines that are joined by topical references to Mick Jagger and Mitch McConnell, as well as cultural denunciations, "The hand job of theater…"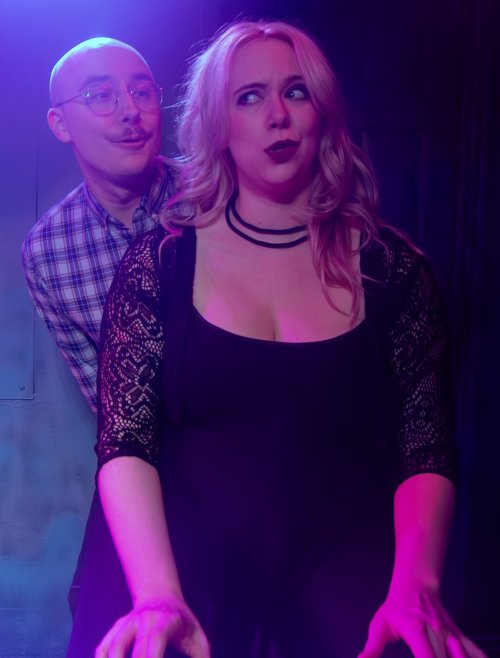 The vivacious Nya Bowman is captivating as the domineering middle-aged celebrity performer. Swaggering Jey Kennedy drolly and romantically plays her writer paramour. Effortlessly conveying pretentious youthful angst as the morose son is the magnetic Conor Hamill. Enchanting Mel Mattos combines humor with pathos for her poignantly girlish portrayal of the young actress with little talent. Low-key Timothy Wagner is dryly hilarious as the contemplative older doctor brother who is turning 60. Animated Haley Rice's characterization of the pragmatic servant is delectable. Beaming Trevor Markanovic as the bookish schoolteacher in love with the servant offers appealing quirkiness and palpable emotion. The sunny rapport among this winning ensemble is integral to the production's success.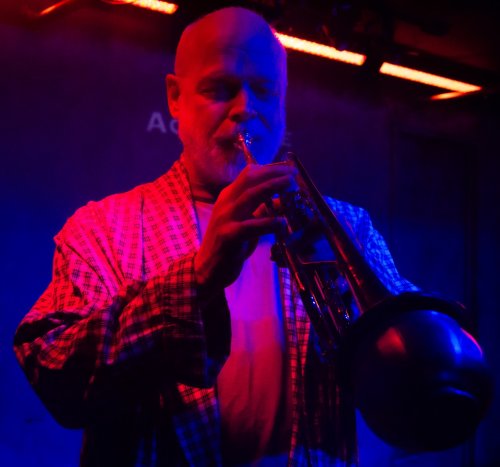 Director Isaac Byrne's exuberantly inventive staging in a small studio theater with minimal stagecraft is a marvel. Swift entrances and exits through the auditorium and from onstage doors, entrancing tableaus and the cast's strong performances are the hallmarks of Mr. Byrne's achievements. Simple stark projections connote scenes and acts. Another presentational highlight is that several seats are reserved as performers occasionally sit in them to converse with audience members. Musical director Anna Stefanic has the cast singing and playing instruments to giddy effect as they perform composer James Sugg's joyous Dixieland-style compositions.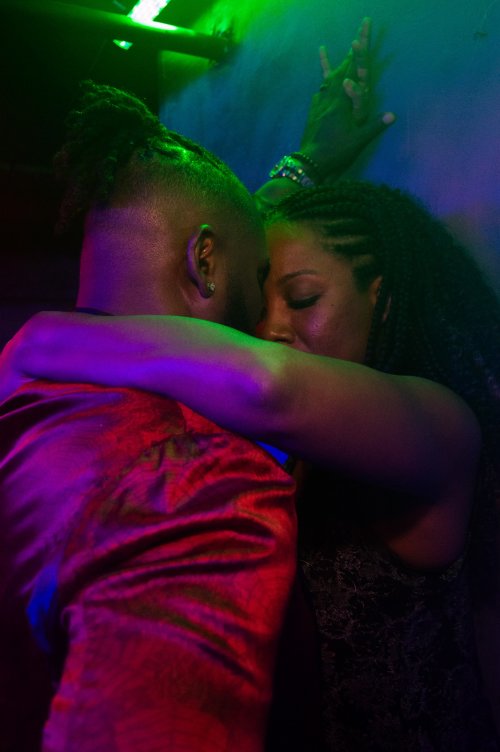 Joshua Rose's remarkable amber-centric and variably shadowy lighting design strikingly complements the actions and tones. Mr. Rose's spare scenic design consists of benches and small tables functionally freeing the containing playing area for the seven actors who often appear all together. Costume designer Katja Andreiev's fabulous collection of contemporary outfits with period flourishes brings visual elan to the production. Kat Donachie's intimacy and movement coordination achieve a sensual dimension laced with dazzling choreographed portions.
Stupid F*cking Bird is presented by Theatre 4the People; this New York City-based company was founded in 2010, "with the desire to create new immersive theater that was financially accessible to audiences." This entertaining, resonant and thoughtful production fulfills those aims.
Stupid F*cking Bird (through October 1, 2023)
Theatre 4the People
MCS (Matthew Corozine Studio), 357 West 36th Street, in Manhattan
For tickets, visit www.theatre4thepeople.org
Running time: two hours and thirty minutes including one intermission