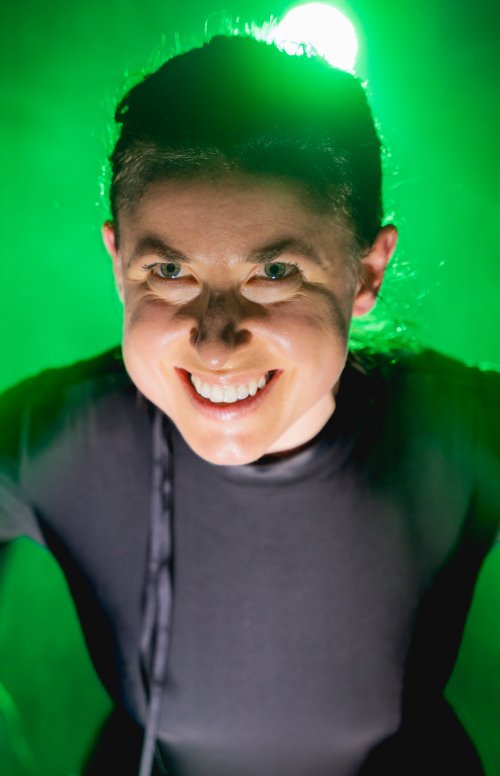 By: Darryl Reilly
I brought my little girl here when she was sick. Brought her to see The Doctor, I heard there was a Doctor-I thought maybe he could help… He cut her up. Saw the whole thing. I couldn't stop it. I told him "cut my eyes out and put me to work". I shouldn't have come. I shouldn't have come. I didn't trust my gut. I didn't listen. I deserve to be here. I deserve it!
So, states an enigmatic Pinteresque building custodian in the beguiling and highly theatrical solo show, The Creeps. Written and performed by the charismatic New Zealand-born Catherine Waller, it is an hour of eerie abstract storytelling combined with comedic direct audience engagement on a stark four-sided playing area.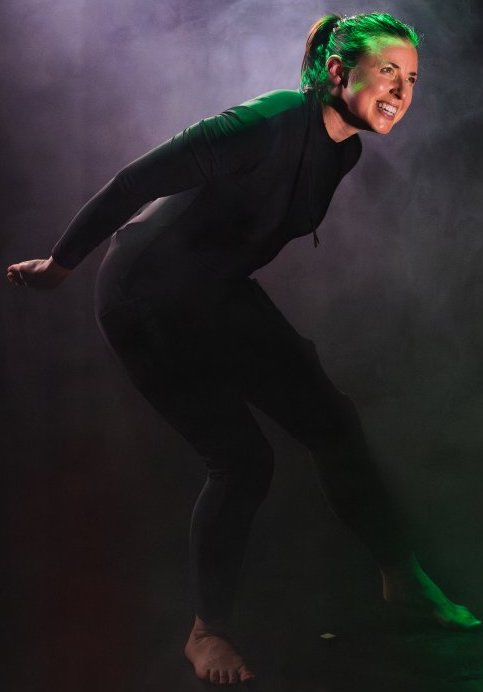 Barefoot, and encased in a skintight black body suit, the sleek and ferocious Ms. Waller commands the stage with her alluring presence, richly expressive voice, piercing eyes and lithe physicality. Waller offers a kinetic performance akin to the legendary English theater maverick Steven Berkoff at the peak of his histrionic powers, during her slyly creepy vignettes. Besides the garrulous lower-class connective character, Waller enacts engaging portrayals of a loquacious baby whose hands and feet have been amputated, an earthy sex worker and a pushy bowler-hatted circus barker. There are also her witty Don Rickles-style improvised audience interactions.
Waller is supreme throughout her adeptly self-directed presentation. Lighting designer Scott Monnin provides a suitable and accomplished palette of moody dim hues to accompany the dark episodes. Hidenori Nakajo's jolting sound design melds illustrative music and ominous effects.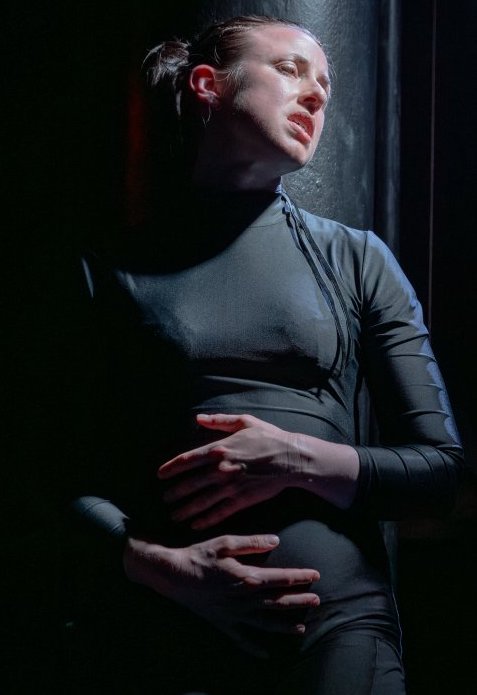 The Creeps has been performed and acclaimed at several prominent international fringe theatre festivals; it makes its New York City debut with this Off-Broadway production. Ultimately, The Creeps' overly cryptic sketches and variable audience participation sequences do not cohere into a fully satisfying theatrical experience and isn't really shocking as it has been promoted. Still, The Creeps could be enjoyed as a spirited Halloween-time diversion and as an opportunity to encounter Catherine Waller's immense stage talents.
The Creeps (through November 5, 2023)
Playhouse 46 at St. Luke's, 308 West 46th Street, in Manhattan
For tickets, visit www.thecreepsoffbroadway.com
Running time: 60 minutes without an intermission