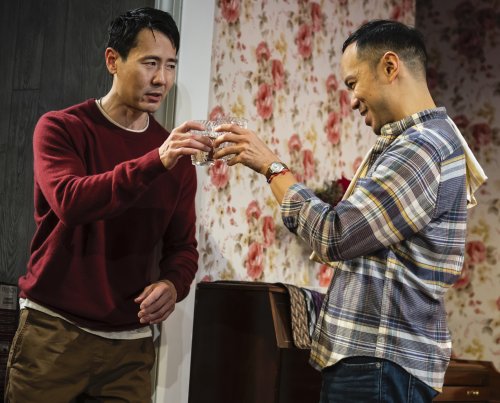 By: Darryl Reilly
It appears that two gay male friends are sitting at a kitchen table kibbitzing at the start of playwright Mia Chung's off-kilter Catch as Catch Can. It takes a while to discern however, that these characters are in fact supposed to be older Italian and Irish American housewives! Soon, with shades of A. R. Gurney's The Dining Room and the spirit of Caryl Churchill, these Asian actors are also playing the women's middle-aged sons. A female Asian actor gets involved, playing one of the housewives' husbands and their daughter. If one has not studied up on this play before seeing it, one is likely to be in for close to two hours of spirited bafflement as family conflicts and medical crises are vaguely depicted among these synthetic figures.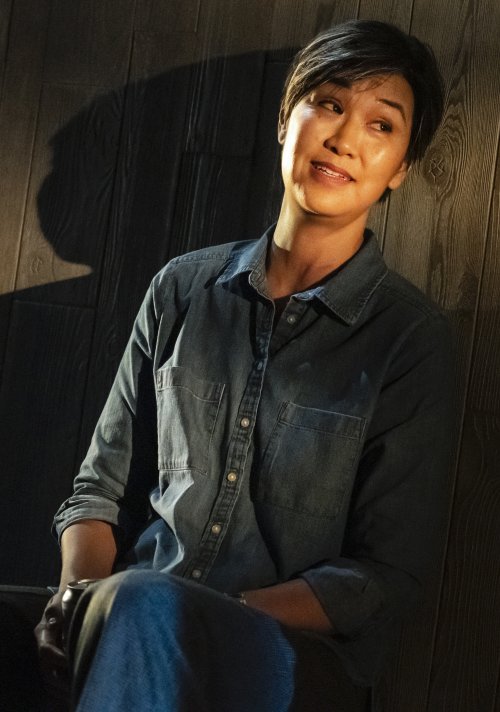 The magnetic trio of Jon Norman Schneider, Rob Yang and Cindy Cheung are each sensational as they switch back and forth between their two roles with physical and vocal dynamism. The setting is "Working class New England" so they also maintain that distinctive accent while conveying humor and pathos. A highlight of their appealing performances is a holiday party sequence given by the Italian Americans. Eggplant parmigiana, zucchini and a cannoli recipe are gloriously detailed.
The genesis of Catch as Catch Can was Ms. Chung interviewing two actors for a project and being struck by their referencing their mothers. "I'm going to make them play their mothers" decided Chung, and here we are. "The theatrical doubling of character is core to the play's meaning," writes Chung in her stage directions. Whether the play has more meaning than just artificificially presenting slices of working-class lives is debatable. This production is certainly theatrical and possibly successful depending on one's sensibility. If one has prior knowledge of the play's devices that would surely help, and if not, one might be lost at attempting to fathom this unsatisfying exhibition.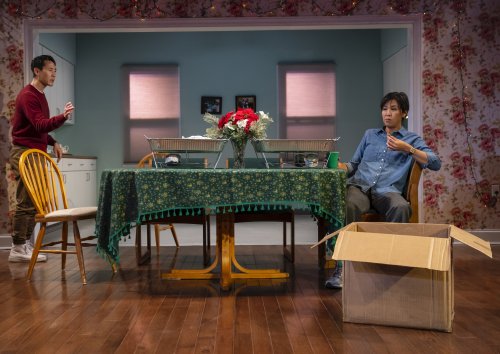 Director Daniel Aukin's staging is of breezy straightforwardness and visual élan making for at least a satisfying viewing experience. Scenic designer Matt Saunders' boxy rectangular space contains a kitchen, living room and hallway, all rendered with mundane charm. Marika Kent's lighting design and Bray Poor's sound design both adeptly contribute to the sensory tone. Costume designer Enver Chakartash's ensembles of jeans, khakis, plaid and denim shirts finely emphasize commonality.
Technically accomplished, Catch as Catch Can is a difficult and fitfully entertaining academic excercise.
Catch as Catch Can (through November 20, 2022)
Playwrights Horizons
Peter Jay Sharp Theater, 416 West 42nd Street, in Manhattan
For tickets, visit www.playwrightshorizons.org
Running time: one hour and 50 minutes with no intermission