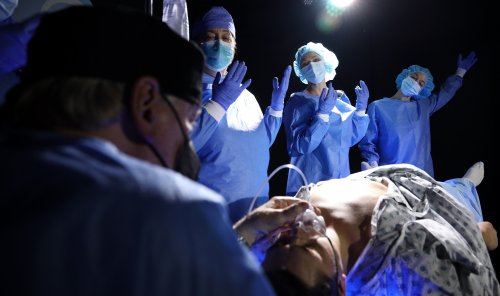 By: Darryl Reilly
"Welcome Home" is the name of the privatized suicide prevention center in "the not-too distant future" where disaffected callers are swayed to euthanasia so their organs will be harvested for profit in playwright John H. Klemeyer's smart satire, Offal Endings. Mr. Klemeyer melds shades of Michael Crichton's paranoiac medical milieu with Paddy Chayefsky's wild societal prescience, for a thoughtfully entertaining 90 minutes.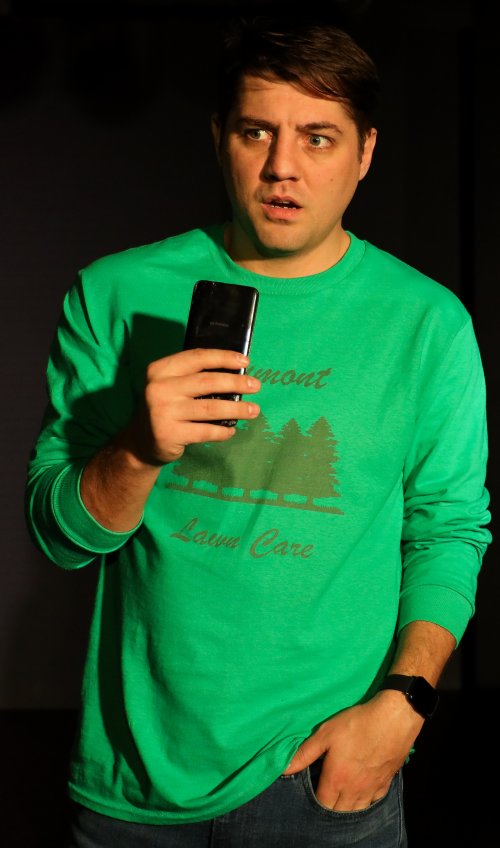 The dejected 29-year-old downtrodden New Jerseyite Joshua calls Welcome Home with dark thoughts after Cheryl, his girlfriend of two years announces in a Starbucks that's she's pregnant by her married lover and that she's leaving Joshua for him. After consulting with Angelica, an in-person Welcome Home representative, the discombobulated Joshua agrees that the best plan of action is to be euthanized, his organs will be harvested for the greater good at a great sum, with the proceeds going to Cheryl as a final act of righteous indignation. Complications ensue when Joshua encounters the melancholy Mary in Welcome Home's waiting room, romantic sparks fly.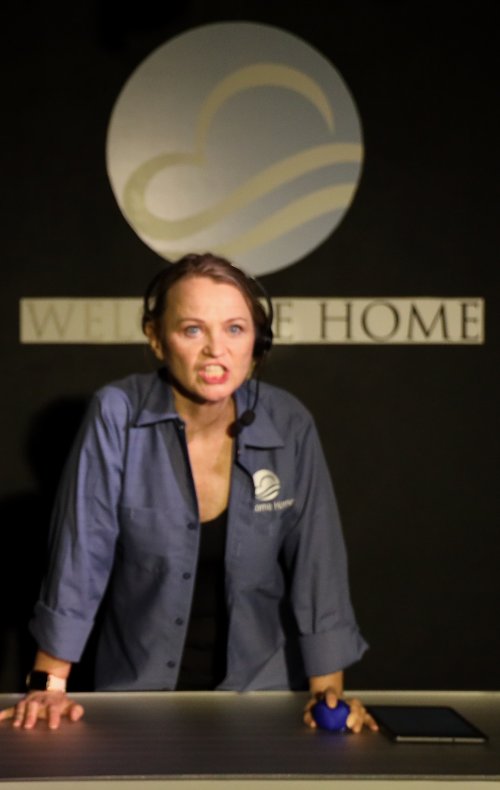 Klemeyer's fascinating premise contains black humor, his affectionately well-drawn characters are appealing, and his dialogue is sharp, and often eloquent. However, Klemeyer's command of dramaturgy is patchy. This premiere production of Offal Endings is structured as a series of brief scenes, some are too brief and some silent ones particularly at the start seem extraneous. The result is that at times the play comes across more as a film treatment rather than a fully realized stage piece. Though this promising satirical takedown of the Medical Industrial Complex is textually imperfect, the show has its virtues; it is creatively staged and wonderfully performed.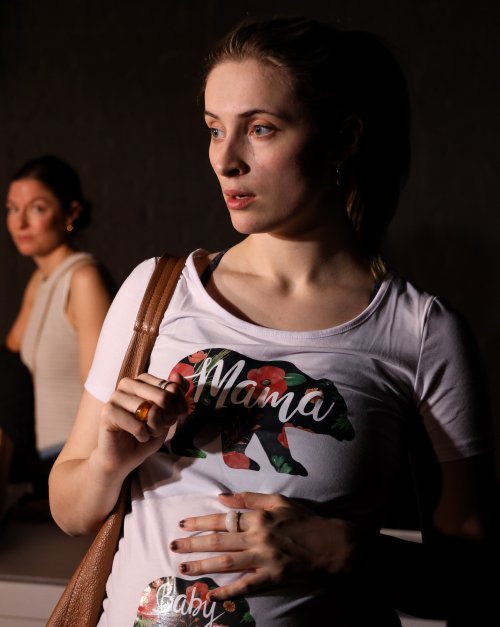 With his sunny presence and engaging everyman persona, Jon McCormick is an ideal Joshua. Mr. McCormick's charm and pleasing working class vocal delivery enable him to succeed as the show's centerpiece. Fierce Celia Schaefer does wonders as Angelica, the officious Welcome Home counsellor, offering a searing portrait of corporate unctuousness. The radiant Ali Hoffmann is winning as Mary, combining intelligence with romanticism. Fiesty Lydia Kelly is marvelously in Working Girl mode as the striving Cheryl yet tones it down for emotional impact. Stage veteran Georgia Buchanan shines as the Welcome Home manager, easily delivering outrageous corporate doublespeak with a straight face for supreme comic and dramatic effect.
A chilling operating room sequence out of John Frankenheimer's 1966 psychological film thriller Seconds, is a highlight of director Beth Kelley's confident staging. Ms. Kelley surmounts the play's flaws by injecting as much momentum and visual variety as possible through precise and aesthetic blocking on the contained playing area. At the opening night performance under review, Kelley spoke at the curtain call, stating that the production had 12 days of rehearsal, which makes this polished presentation of difficult material a worthy achievement.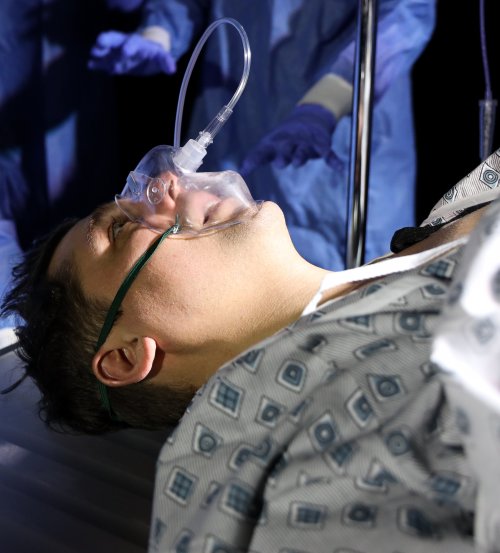 Scenic designer Abott Finkel employs minimal choice furnishings, allowing for smooth scene transitions, his sound design is subtly atmospheric. Tyler Sincavage's steady lighting design ably fluctuates to starkly complement ominous incidents.
Its provocative themes and exceptional presentation mark Offal Endings as a keen diversion.
Offal Endings (through January 29, 2023)
Side of the Road
The Studio Theater at Theater Row, 410 West 42nd Street, in Manhattan
For tickets, visit www.bfany.org/theatre-row/shows/offal-endings
Running time: 90 minutes without an intermission