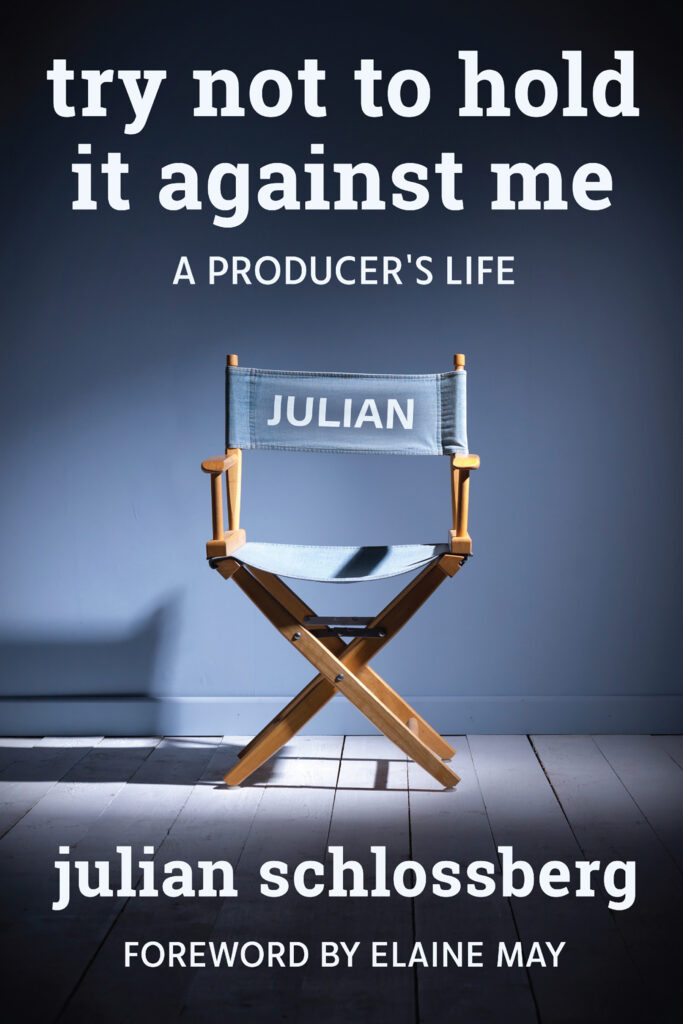 By: Darryl Reilly
The theaters on Broadway were palaces. Their unbelievable staircases of white marble and magnificent chandeliers hanging above were all so memorable that sixty-plus years later they remain embedded in what's left of my mind. Giant, thick curtains covered the huge screens—oh, the excitement I felt when those curtains were raised slowly, teasingly! And often, there were stage shows before and after each film. Looking back, I never had a chance: I was so enamored with the movies, the full orchestras onstage with their singers, comics, and vaudeville shows, I knew I had to be a part of that world.
So, Bronx-born Julian Schlossberg reminisces in his show business memoir Try Not to Hold It Against Me: A Producer's Life. Brimming with humor, introspection and insight, it recounts how he did become a part of that world; at the age of 10 in 1952, he was reading Variety.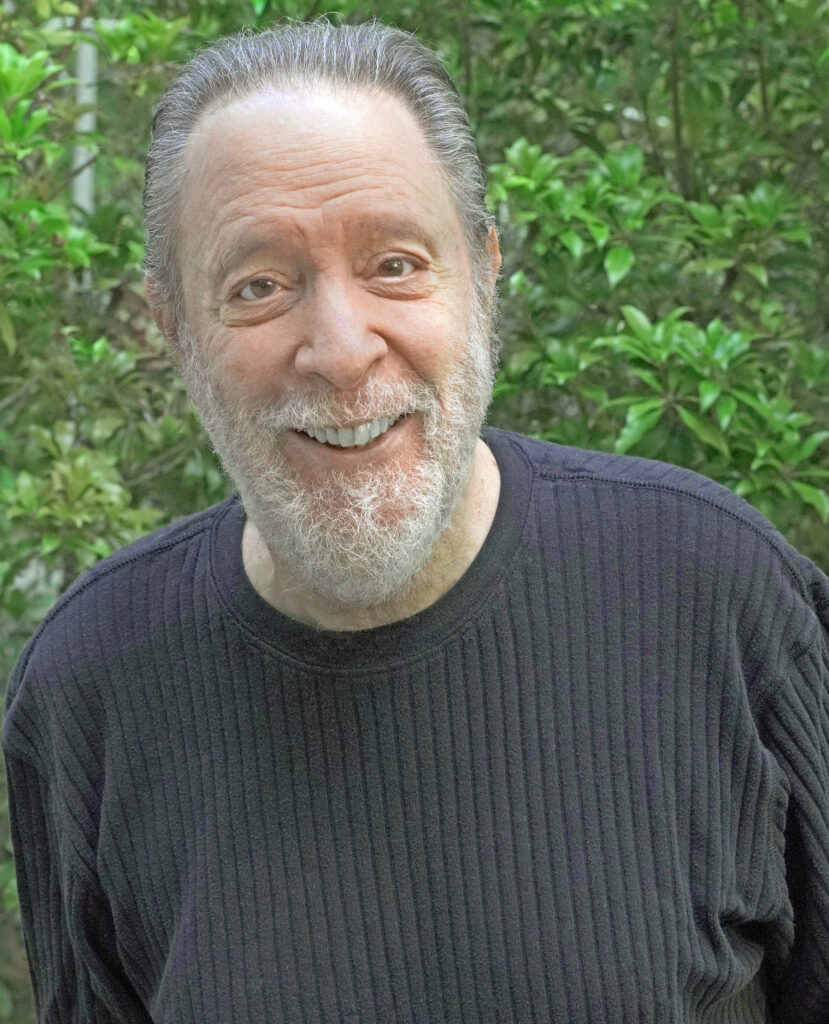 The above quoted paragraph is representative of the eloquent nostalgia coursing through the book. Mr. Schlossberg's affective writing will transport some readers back to the days when they played punchball on city streets with a Spaulding, and then went to a luncheonette for an egg cream. Schlossberg tenderly details his lower-middle Jewish only-child upbringing with warm portraits of his supportive parents, doting maternal grandmother and boyhood friends, while beautifully describing neighborhood life and the wonders of Manhattan in the 1950's.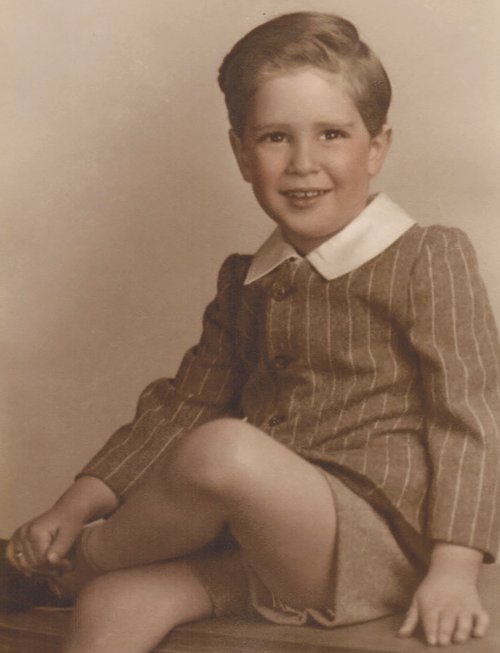 Comprised of 86 short chapters, some named for his projects and others with terse descriptive titles such as "what next?," "full time work" and "my first feature film," Try Not to Hold It Against Me: A Producer's Life, was written during the pandemic. Its therapeutic and reflective tones are evident as Schlossberg sets down his eventful and prodigious existence. Along the way, the craft of producing is given a thorough examination.
The middle section has some overly insider bits, imparting long ago arcane industry data, which is to be expected in such a study. Overall, Try Not to Hold It Against Me: A Producer's Life is a crisply told life journey laced with keen observations about the entertainment world and wisdom for living. "In my opinion, there are only two major goals in life: to find a person you love and want to live with, and to discover how you will spend your days and/or evenings in your "career." Let your motto be, "It's only work if I don't want to do it."'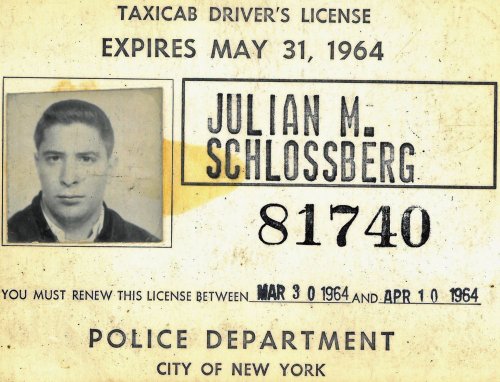 After driving a taxi, a bumpy college education and serving in the U.S. Army, Schlossberg began his entertainment industry career in the 1960's without connections. Jobs in network television and at movie theater companies and film distributers led to him being made a Paramount Pictures vice president. Unhappy there after two years of corporate machinations, he set himself up as an independent producer, founding Castle Hill Productions; the English translation of his German surname. Movie Talk was his local and then syndicated radio program where for nine years he interviewed celebrities. Schlossberg's famous friends vividly appear throughout Try Not to Hold It Against Me: A Producer's Life.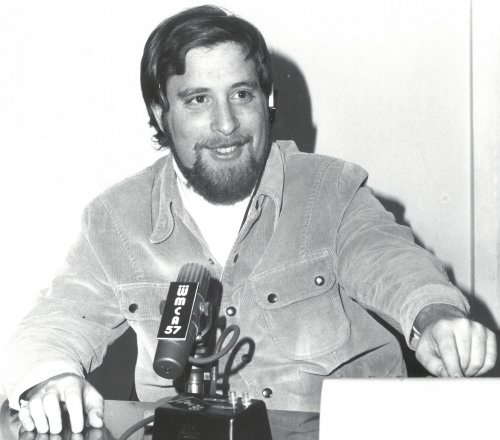 Alcoholic George C. Scott cautioned him against drinking too much, we learn that Marlo Thomas and Phil Donahue throw fabulous parties, Mike Nichols came to his aid during a troubled production, and he had a paranormal event with chum Shirley MacLaine. He stalked Elia Kazan, later distributing his films and befriending him.
Two well-honed sketches stand out, the mighty independent movie producer Joseph E. Levine is elegantly depicted: "I knew Joe for more than twenty years. We traveled the world together. I saw him be charming, cruel, funny, depressed, loving, and angry—but always with a fantastic sense of humor that resonated deeply with me."
The other striking account is of an initially unnamed young rock concert promoter who wanted to be in the film business and whom Schlossberg mentored. The young man rose, but the relationship soured over his shady business practices. "In all those years, never in my wildest imagination did I expect Harvey Weinstein to hit either the heights he attained, nor the depths he descended into." Schlossberg proves that one can be above board and have an accomplished career. Mike Nichols called him "the nicest man in show business."
Among Schlossberg's notable film and television achievements are editing and exhibiting the compilation film 10 From Your Show of Shows, co-producing and co-directing the concert movie No Nukes, exhibiting Orson Welles' Othello and producing the PBS-broadcast, Mike Nichols: American Masters.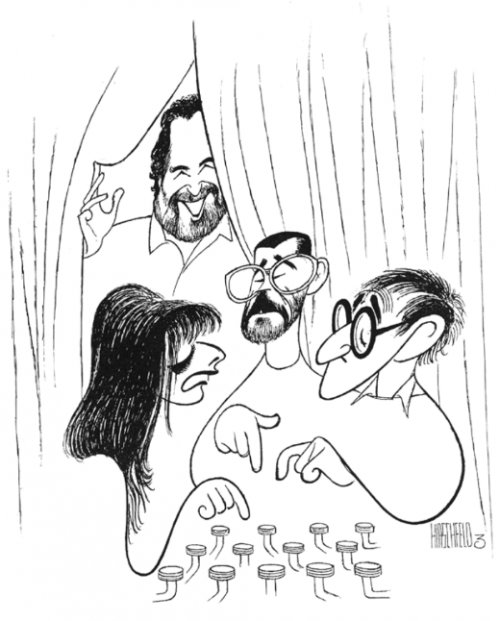 Schlossberg's New York stage productions are surely his crowning glory. He presented numerous Off-Broadway successes of often novel material. These included esoteric London imports and inspired one-act play presentations featuring new works by Woody Allen, Elaine May, David Mamet, Alan Arkin and the Ethan Coen. He instigated the hit belated Broadway premiere of Turgenev's 1848 Fathers and Sons. It was directed by Arthur Penn and starred Alan Bates and Frank Langella, who both won Tony Awards, it was nominated for Best Play, His Broadway failures of a Sly Fox revival and the musical of Bullets Over Broadway are analyzed in depth.
Amidst work episodes, Schlossberg alludes to his personal life, a few ex-wives are cited. An appealing quality throughout Try Not to Hold It Against Me: A Producer's Life, is his candor.
It has been written that an unexamined life is not worth living. I feel we should all examine our lives. I, for one, years ago, had a terrible temper. I had a lot of rage within me, and it often came to the surface. I could go from an easygoing guy to an angry man in a matter of seconds. I tried to control it, but until I found a wonderful wife and partner in Merryn, I wasn't too successful.
Schlossberg bonded with Elaine May during the contentious release of her 1976 film, Mikey and Nicky, they've been close ever since. From Ms. May's characteristic foreword:
He then produced all of my plays, went over my accounts, and explained that my accountant was cheating me. He then found me another accountant. He looked over my contracts and made it clear that three zeroes was a thousand, not a hundred. Soon, he did not even send me the contracts—he just told me which ones to sign…Recently he has written a book, and I've read it. He certainly knows what a lie is now. And there isn't one lie in his book.
Try Not to Hold It Against Me: A Producer's Life by Julian Schlossberg. Published by Beaufort Books Hardcover, $26.95 (374 pages) To purchase, visit www.beaufortbooks.com/try-not-to-hold-it-against-me/