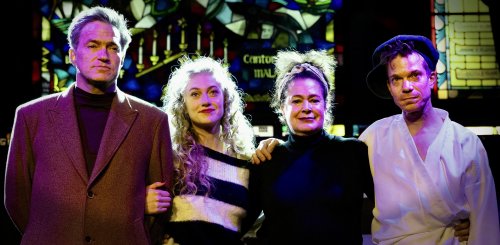 By: Darryl Reilly
Sean Young triumphs in her New York stage debut in author Rider McDowell's uproarious yet poignant "new noir play" about old Hollywood's seamy underside, Ode To The Wasp Woman. Mr. McDowell joyously replicates the cinematic characteristics of exaggerated screen dialogue delivered by sincere actors found in the B movies broadcast on fondly remembered local television programs such as Creature Features and Chiller Theater. The tangled lives and sad ends of four faded performers are achingly dramatized with deadpan shades of A.J. Benza's sensationalistic true crime television series Mysteries and Scandals.
Sure, my life my seems all rosy and bright to
the likes of you, with Kirk Douglas calling, and
me being famous, but I came from nothing, OK? From less than nothing, where they laughed
at my dreams…
So, declares Ms. Young to a tabloid interviewer in her dumpy Los Angeles apartment while dressed in black gogo boots and a black-centric yesteryear ensemble as she fiercely portrays Susan Cabot (1927-1986). Ms. Cabot was a mentally ill 1950's Universal contract player who achieved minor posterity as the star of Roger Corman's 1959 low budget sci-fi horror opus, The Wasp Woman and then went into seclusion. She was bludgeoned to death by her erratic 22-year-old son who was afflicted with dwarfism and was repeatedly injected with Human Growth Hormone as a remedy.
Young's delicious characterization is informed by her own stymied career as a once up-and-coming major screen star. Channeling the grandiose personas of Andy Warhol and John Waters film heroines, she is commanding. Her roaring throaty vocal delivery and bravura presence make her gleeful performance Ode To The Wasp Woman's centerpiece. "What can you say? What could you possibly say? That was my life, in all its ugly glory" majestically opines Young before beautifully singing a summational Country and Western-style number. The quirky and riveting Josh Alscher plays Cabot's unstable Karate devotee son. "Oh my God, it's a beaver magazine!" wails Young upon discovering his concealed pornographic publication.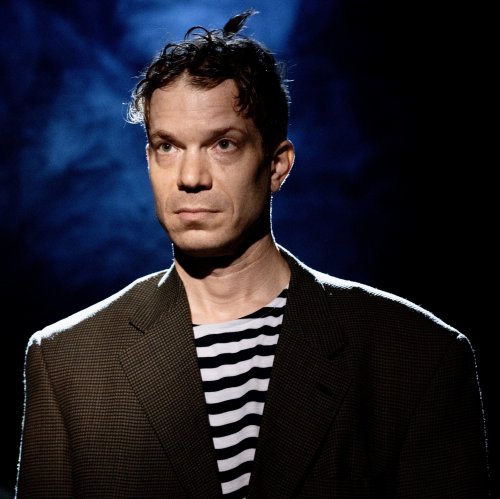 With his hair coiffed with a cowlick, Mr. Alscher is also personable, intense and magnetic as Carl Switzer (1927-1959) who played Alfafa in the 1930's and 1940's Our Gang short films. In later life Switzer worked as a bartender and appeared at supermarket openings as a celebrity for a fee before being shot to death in a quarrel over the reward for a missing dog. With his leading man good looks and heroic stance, Douglas Everett Davis conveys palpable disillusionment as George Reeves (1914-1959). The disaffected former The Adventures of Superman star shot himself to death during his girlfriend's drunken party; there was speculation that Reeves' previous high-powered girlfriend was involved.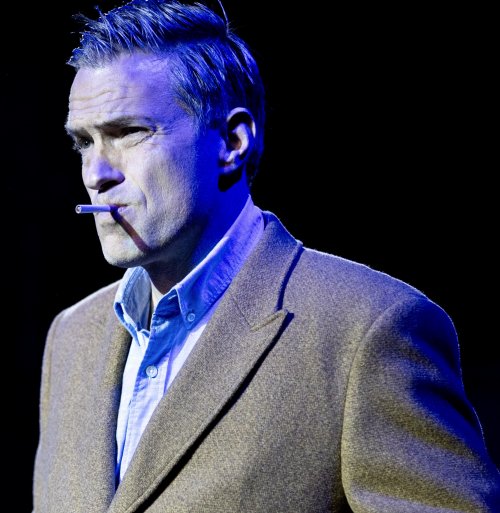 Barbara Payton (1927-1967) was a promising Hollywood actress who appeared in a few notable film noirs before cratering with Bride of the Gorilla in 1951. She descended into alcoholism, drug addiction and prostitution. McDowell depicts her harrowing tale as a queasy take on paternal incest and Hollywood's tawdriness. The alluring, blonde and willowy Payton Georgiana offers a supreme characterization of the once glamorous Payton colored by trauma, fragility and tragedy. Ms. Georgiana's rendition of "Help Me Make It Through The Night" is powerful. With grand character actor-style verve Jonathan Hartman is villainously creepy as Payton's boozy licentious grimy tank top-clad father. Mr. Hartman brings tremendous pathos to his part of a hobo who converses with George Reeves and sparkles in other auxiliary parts. The precisely versatile Rita Louise is marvelously salty as Payton's slattern mother and forcefully convincing in other roles including George Reeves' ex-flame. The luminous Anna Telfer and easy going everyman David Wenzel winningly appear as a variety of characters.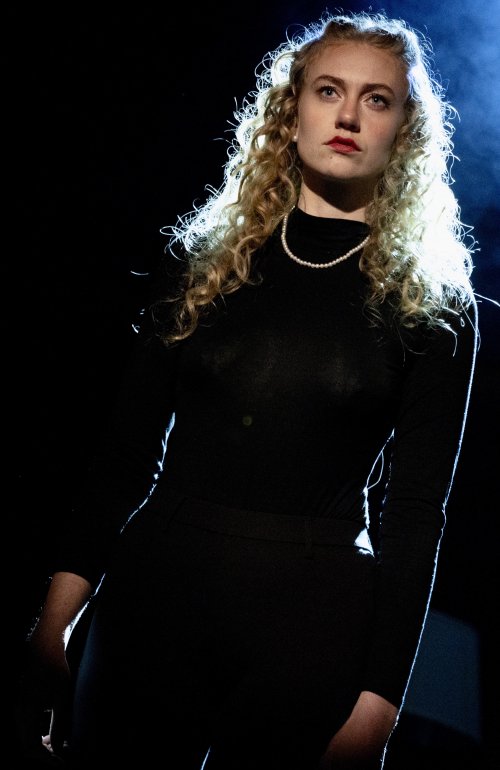 This world premiere production of Ode To The Wasp Woman is presented Off-Broadway, it lasts close to a straight through two hours and drags at times. Mr. McDowell also directed, and his effective physical staging is tempered by slack multiple scene transitions. Scenic designer Christian Fleming's Poverty Row Ed Wood-style setting depicting numerous locations is visually accomplished but is technically problematic as stagehands perpetually appear to set succeeding scenes. Maarten Cornelis' lighting design is an entrancing blend of moody dimness and stark brightness perfectly conjuring up the past with a netherworld sheen. Sound designer Bob Franco renders the effects including gunshots with grim realism and the music with pleasing clarity. Thayer Naples' smooth musical direction accentuates the songs that each main character sings. Mac and Piers McDowell's prop design is of striking authenticity. Costume designer Pearl Gopalani achieves nostalgic period detail while Montgomery Frazier's outfits for Young revel in eye-catching flamboyance.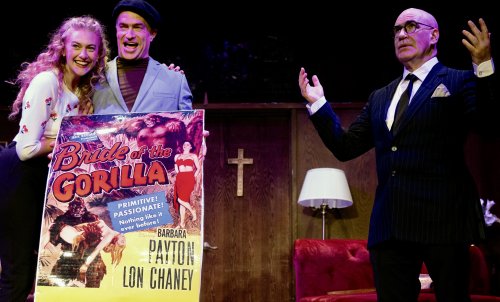 Ode To The Wasp Woman is an often hilarious and informative entertainment which treats its troubled subjects with respect and affection, reclaiming them from the mists of time.
Ode To The Wasp Woman (through January 31, 2024)
The Actors Temple Theatre, 339 West 47th Street
For tickets, visit www.waspwomanplay.com
Running time: two hours with no intermission